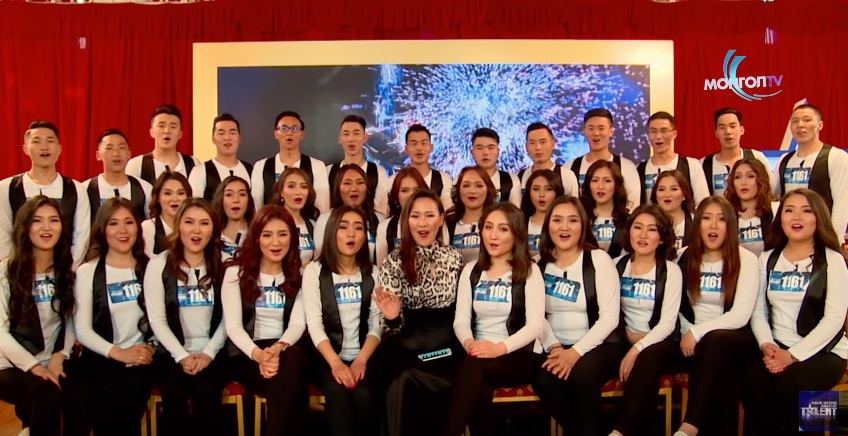 In December 2016, during the second season of the nationally televised show Mongolia's Got Talent, the combined Ulaanbaatar Mongolia East and West Stake choir impressed the judges and their country not only with their talents but also by their unwavering faith. The choir was comprised mostly of Seminary and Institute students ages 14-28. A few young married adults were also members, and about half of the choir members were returned missionaries for The Church of Jesus Christ of Latter-day Saints. The choir was successful in reaching the semi-finals. Their desire was to donate any of the prize money they received to an orphanage in Mongolia.
Television audiences wanted to know more about the choir and were curious to know how it could make its appearance on the national stage. President of the Ulaanbaatar Mongolia West Stake, Odgerel Ochirjav, recalls that the multi-stake choir was formed in 2008 following a visit from a Brigham Young University (BYU) choir. However, the idea of having the choir appear on national television never occurred to him.
In January 2016, after watching the first season of Mongolia's Got Talent, Tsogtbayar Samandari, the Stake President's brother-in-law was inspired to call President Ochirjav. Tsogtbayar told President Ochirjav, "I was watching Mongolia's Got Talent . . . and remembered your BYU choir which was fantastic. I had a strong impression that your church choir should participate and it would be very interesting because it would be something new."
The video below is of one of the choir's excellent performances on the show. The actual performance begins at 3:11 and goes to 5:31 in the video.