On Friday, 23 October 2020, the father-and-daughter viral duo from Kaysville, Utah, Mat and Savanna Shaw, released their debut studio album, Picture This. The success of the album has been phenomenal. An initial supply of 10,000 CDs were sold out on release day and a new order had to be placed in order to fill the orders that remained outstanding.  
It goes without saying that the album has made a major impact not only on the music industry but the world in general. At a time when there seems to be a great deal of uncertainty in the world, Mat and Savanna's new album has been compared to a relief valve for many people who have received and listened to the album. Through listening to the album, some of the pent-up frustrations that people are experiencing is soon replaced with a serene, refreshing, reassuring air of hope and joy.  
On Saturday, 7 November 2020, just two weeks after the release of Picture This, Mat and Savanna Shaw made their Billboard chart debut, arriving at No. 1 on the Emerging Artists chart. According to Nielsen Music/MRC Data, Picture This launched at No. 1 on the Classical Albums chart and No. 54 on the all-genre Billboard 200 with 12,000 equivalent album units. The album has also charted at No. 1 on both the iTunes pop and classical charts. 
The album consists of 13 tracks, including their version of the song made popular by Andrea Bocelli and Celine Dion, "The Prayer," which puts the exclamation point in place for the album, being track #13. It is appropriate that "The Prayer" would be the final track as it is the song that got their music careers off to a roaring start and is a testament of their sincere gratitude for the success that they have achieved thus far. The duo is also joined by their amazing arranger, Stephen Nelson, for an awe-inspiring rendition of "Hallelujah," which is track#11 on the album. To date, their music video of "The Prayer" has garnered more than 7.8M views on YouTube since it was posted in late March 2020.  
Other songs on the album include an update of "I Hope You Dance" by Lee Ann Womack, "You Raise Me Up" by Josh Groban, and a medley of two songs – "Fly Me to the Moon" and "Come Fly with Me" – popularized by "Old Blue Eyes" himself, Frank Sinatra. The album also includes Mat and Savanna's first original song, which they co-wrote with Stephen Nelson – the title track, "Picture This." The music video for "Picture This" was also released on Friday, 23 October 2020, and to date has garnered more than 350K views on YouTube. In addition, Mat and Savanna currently have 544K subscribers on their YouTube channel.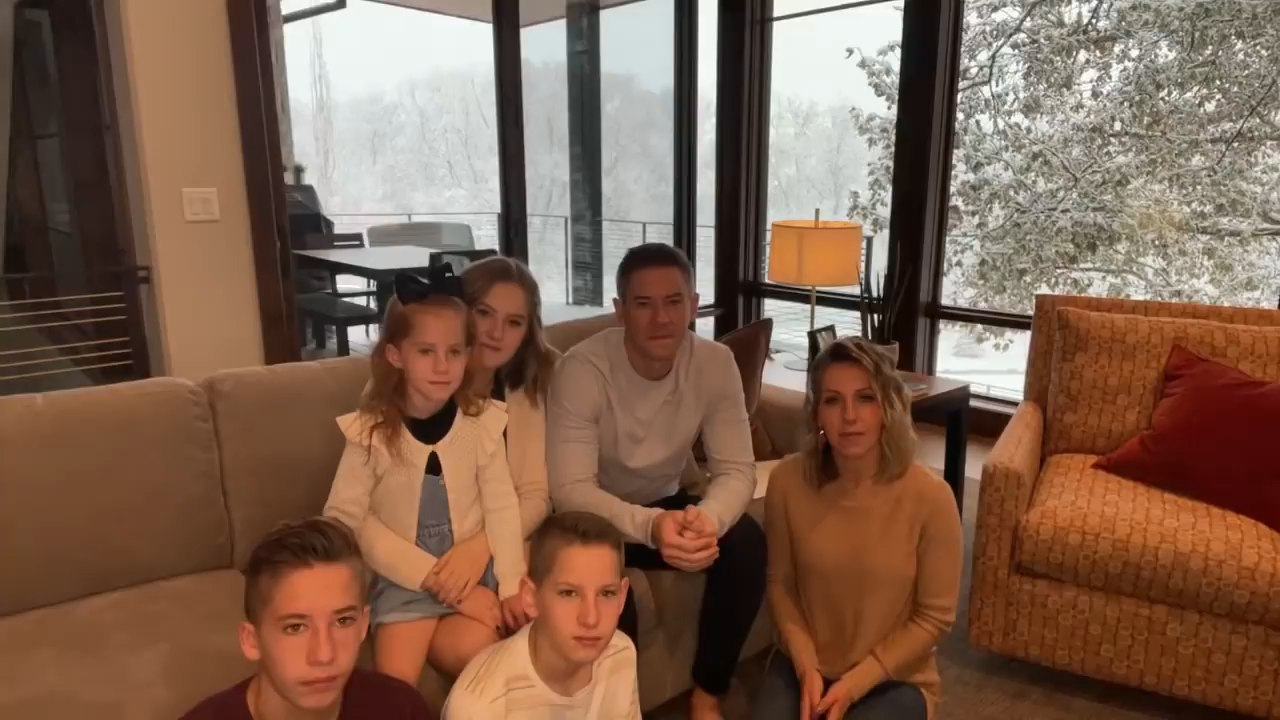 And the story continues. Mat and Savanna have announced that they will be releasing a seven-track Christmas album called "Merry Little Christmas" on Friday, 20 November 2020. The album is available to pre-order now at their official website. The song list includes familiar Christmas carols like "Have Yourself a Merry Little Christmas," "O Come, All Ye Faithful," "I Heard the Bells on Christmas Day," and "O Holy Night." And starting on Sunday, 15 November 2020, Mat and Savanna will be releasing a new Christmas music video each week.  
And there is still more. On Saturday, 28 November 2020, the duo will be hosting their very first virtual concert directed by Broadway star Sierra Boggess — well known for her role as Christine in "The Phantom of the Opera." Tickets can also be purchased on Mat and Savanna's website.