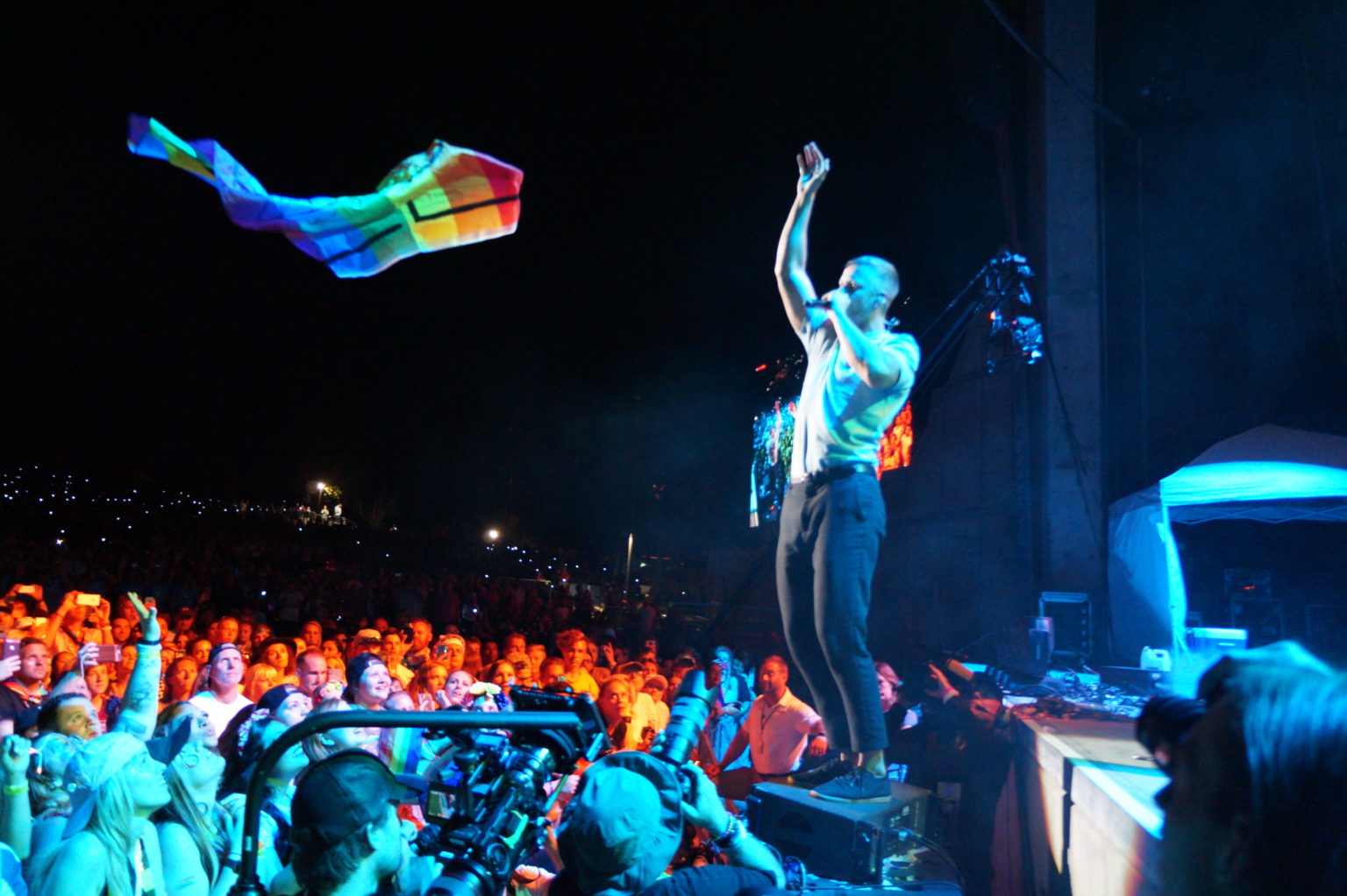 After being put on pause for the past two summers due to the COVID-19 pandemic, Dan Reynolds' LoveLoud festival, celebrating LGBTQ+ youth and their allies, returns to Utah in 2022. The festival is designed to "ignite the vital conversation about what it means to unconditionally love, understand, accept, and support LGBTQ+ youth in our communities."
Reynolds, the front-man for the band Imagine Dragons, will share top billing with two national acts that also emerged from the Provo club scene: The all-female indie-pop band The Aces, and the pop-rock quartet Neon Trees.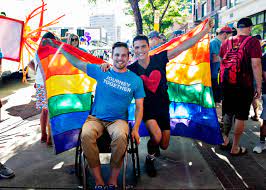 Clarissa Savage, who started as a volunteer with LoveLoud in 2017 and is now its executive director, said that LoveLoud's goal of creating a space for conversation to support LGBTQ+ youth in Utah remains the same. She told the Salt Lake Tribune that watching the festival develop from something "so grassroots" to an event on "the national sphere" has inspired the organization to boost their effort to amplify the voice of Utah's LGBTQ+ community.
She further explained that one result of that effort is the lineup of artists who are from Utah and who also identify as LGBTQ+. For example, three-quarters of The Aces, who hail from Orem, Utah, identify as queer, while Tyler Glenn from Neon Trees, who lives in Salt Lake City, Utah, is gay.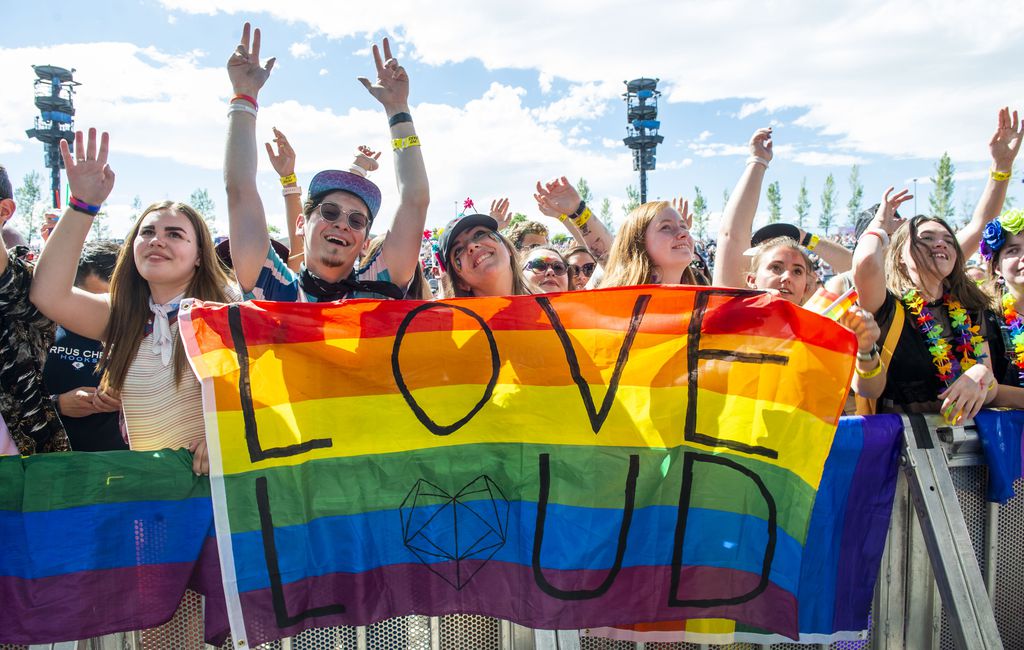 LoveLoud festival is a daylong event that will take place on Saturday, 14 May 2022, at Vivint Smart Home Arena in downtown Salt Lake City, located three blocks from Temple Square, headquarters for The Church of Jesus Christ of Latter-day Saints. (Reynolds is a member of the LDS faith, as is Neon Trees drummer Elaine Bradley. Tyler Glenn, Neon Trees' front-man, was raised in the faith but left the church several years ago.)
This year's festival will be the fourth in the event's history — and the first in an indoor venue. Qualtrics founder and Utah Jazz owners Ryan and Ashley Smith made the arena available for no cost and donated $1 million to the LoveLoud Foundation.
In a statement, Reynolds said, "Because of the pandemic, it's been far too long that we have all been able to come together like this to celebrate diversity and speak out on the power of unconditional love and equality. Without Ryan and Ashley's commitment, the festival may have not been a reality even this year, and we are grateful for their recognition of the event as a must-have in the community. We have a fantastic line-up of performers, each of whom bring a unique and powerful voice to the cause. I can hardly wait to see everyone together at the Vivint Arena."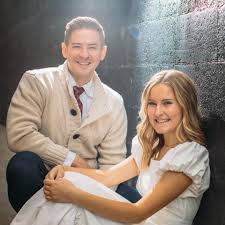 Also included in the line-up are: Pop-punk musician WILLOW (which is how Willow Smith, child of movie stars Will Smith and Jada Pinkett-Smith, is billing herself now), Brazilian pop star Anitta, and father-daughter singing duo Mat & Savanna Shaw from Kaysville, Utah. More performers are expected to be announced.
Tickets for the event will go on sale Wednesday, 9 March 2022, at 10 a.m. MDT through the LoveLoud website. Proceeds from the event will be donated to several LGBTQ+ organizations, including Encircle, the Tegan and Sara Foundation, The Trevor Project, and Equality Utah.
Savage said she "always wanted to try it [the event] indoors, because a lot of the problems we've had in the past would have been fixed by having it indoors." She also mentioned that The Vivint Smart Home Arena has audio and lighting capabilities the outdoor venues lacked. She further stated, "We want to see our LGBTQ+ community celebrated all year long, and I think the best way of doing that is making sure these people who are from this state and are like living their best life are seen." She also noted that there will be an effort to ensure trans youth voices are "heard and amplified." With trans rights being attacked across the country — where even Utah families are being driven away — it's a "huge mission" to listen to trans youth.
Savage also said, "What's so unique and special about LoveLoud is that it's a literal day where no matter where you are in your journey, you can come, and you feel you will leave feeling better about something. If you come to LoveLoud, you will leave feeling some sort of love."