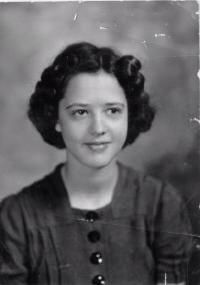 This author was both honored and blessed to get to know, become friends with, and be an invited as a guest in the home of Mrs. Olive May Osmond – or Mother Osmond as she was known by her loving fans – the matriarch of the world-famous Osmond family. She was a faithful, loving, caring member of The Church of Jesus Christ of Latter-day Saints (often mistakenly referred to as "the Mormon Church") who was always willing to share her testimony and love of the gospel with everyone she met, no matter where she was. Those with whom she shared her faith and gave a copy of the Book of Mormon included celebrities like Elvis Presley and royalty like Queen Elizabeth.
Olive May Davis was born in Samaria, Idaho, on 4 May 1925. She was the daughter of Vera Ann (née Nichols) and Thomas Martin Davis. She met George Virl Osmond in Ogden, Utah, where she was working as a secretary. The two fell in love and were married on 1 December 1944. Together they were the parents of nine children – Virl, Tom, Alan, Wayne, Merrill, Jay, Donny, Marie, and Jimmy. The two oldest sons, Virl and Tom, were both born with a degenerative condition that left them nearly deaf.
Over the course of more than five decades in entertainment, the Osmonds have recorded and produced 34 gold and platinum records, have had hit television shows, have sold over 102 million records worldwide, and continue to have an international following in the United Kingdom to rival that of the Beatles' success in the United States. The family also operates a non-profit foundation called The Children's Miracle Network that has raised more than $5 billion for 170 children's hospitals across the nation.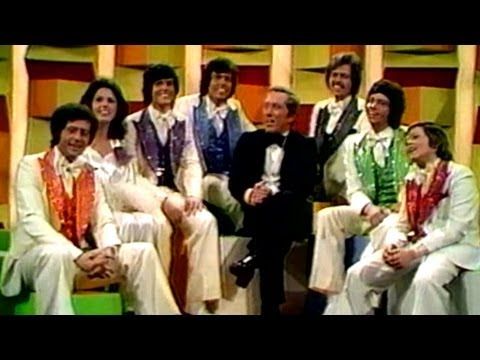 In the early 1960s, George Osmond formed a barbershop quartet with sons Alan, Wayne, Merrill, and Jay that eventually landed them an act at Disneyland. While performing in a televised Disney special, the quartet caught the eye of Andy Williams' father, Jay Emerson Williams, and before long the Osmond family became regulars on The Andy Williams' Show.
That proved to only be the beginning of bigger things that lay ahead for the family. Their career began to soar, and soon they were going to exotic venues and meeting with celebrities and dignitaries around the world. However, amidst all the fortune and fame, Olive Osmond made sure that her progeny remained rooted and grounded in the faith that she held dear. She took advantage of every opportunity to share those life-changing beliefs with those she met – regardless of their title or station in life. Because of her courage and conviction, she was able to share a copy of the Book of Mormon with the King of Rock'n' Roll, Elvis Presley, and the Queen of England, Queen Elizabeth.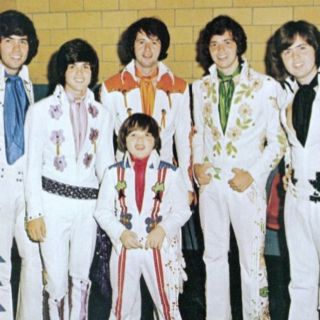 Elvis Presley became a close personal friend of the Osmond family and often attended their shows and had personal notes and bouquets of flowers shaped like guitars delivered backstage to Olive who reminded him so much of his own mother. In a post on their family blog, Alan Osmond recalled that Elvis even mentioned to Olive how much he missed his mother who had passed away.
During Olive May Osmond's funeral in May 2004, Merrill Osmond shared a story about his mother giving Elvis Presley a copy of the Book of Mormon. Olive and Elvis shared many telephone conversations during his life, and according to Deseret News, Olive told Merrill that one of her first tasks in heaven would be to look up Elvis to see how he was doing.
In an article with KSL, Jimmy Osmond, the youngest of the Osmond family, recalled how strict, intimidating, and frightening it was preparing to meet the Queen. He said, "All this protocol. Don't raise your hand unless she raises hers. Don't speak to her unless she speaks to you first. And of course, she came to me first, and I said, 'Hello, Mrs. Queen.'" Jimmy also recalled his mother handing the Queen a Book of Mormon, saying, "I want to give you my most treasured possession."
In later years, Jimmy and his brothers performed for the Queen and she stopped and talked with him for a second. She said, "'I remember your mother, and I still have . . . your Mormon Bible."