Music & the Spoken Word is the longest continuous running broadcast on the air today. The program began broadcasting in 1929. Even challenging times like World War II and a global pandemic have never prevented the program from faithfully being aired each week.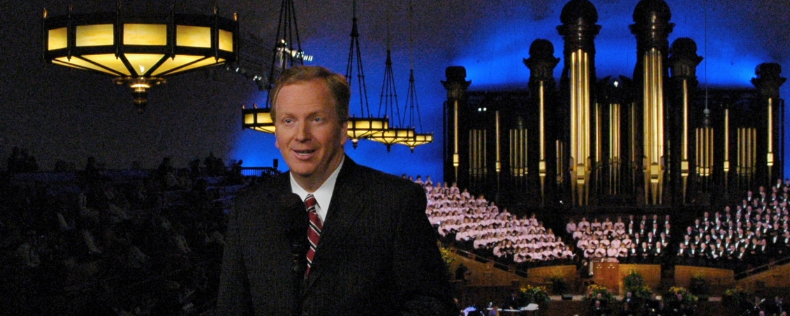 In the beginning, the broadcast was small, consisting of a single microphone for the organ, the Choir, and the announcer. Originally only 30 stations were able to hear the beautiful music and messages provided by the world-renown Tabernacle Choir at Temple Square. Today, the award-winning program is heard around the world, with announcer Lloyd Newell providing messages of hope and encouragement, and the 360-member Choir providing joyful and inspirational music. The broadcast is carried to the world via radio, television, cable, and the internet, including YouTube.
Music & the Spoken Word has been inducted into the National Association of Broadcasters Hall of Fame and the National Radio Hall of Fame and has entered the heart of listeners everywhere. Soon people in the United Kingdom will be able to watch and enjoy the broadcast as well.
Music and the Spoken Word will be broadcast on London Live every Sunday evening at 5:30 PM. London Live broadcasts to the London area with a monthly viewership of more than 3,000,000.