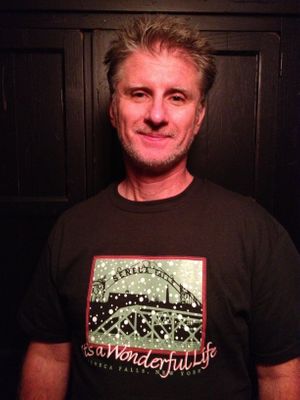 In accordance with the 200th anniversary of Joseph Smith's First Vision, Brett Raymond has updated and remastered his 1997 breakthrough album, First Light: Scenes from the Restoration, with all new vocals. The album retells the story of Joseph Smith's life and the foundational events of the Restoration and the music and lyrics are still as poignant and moving as they were 23 years ago.
To celebrate the release of the updated album and the bicentennial of the Restoration, on Thursday, 4 June 2020, Deseret Book along with Brett Raymond will hold a concert. The exclusive one-night performance will feature music artists like Lexi Mae Walker, Peter Breinholt, Casey Elliott (from GENTRI), Kenneth Cope, Brett Raymond, Yahosh Bonner, Asher Reynolds, Daniel Beck. Each artist will share the story of the First Vision and important events from the life of Joseph Smith from the perspective of the characters involved. Brett Raymond commented, "You get an orchestra and you get all the singers. . . . They are all coming and it is going to be awesome with those guys." 
Raymond credits his love of Church history for the creation of the original album. It all started with reading The Work and the Glory series by Gerald Lund. He was inspired by the book's main characters, the Steed family, and created a soundtrack for his own personal pleasure that corresponded with the book series. As his interest in Church history grew and he began to study it more, historical figures from the Restoration were brought to life.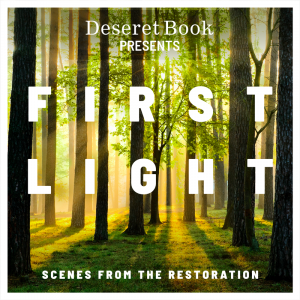 Raymond's love of Church history soon led him to create a collection of original compositions based on landmark events that shaped the future of The Church of Jesus Christ of Latter-day Saints (often referred to as "the Mormon Church"). Now, more than two decades since the initial release of First Light: Scenes from the Restoration, his testimony of the First Vision remains strong. He said, "I see all—well not all—but many of my friends in this business . . . changing their views." He added, "I loved it 23 years ago. I love it now."
He said that when he originally created the album, he tried to make it universal, and intended for the tracks to withstand the test of time. That is why when he decided to update the album, there was a conscious decision to only update the vocalists – not the music or lyrics. He said, "I hope they [listeners] have a quiet spot that they can listen to the album, so they can absorb what the lyrics are saying." 
The album, First Light: Scenes from the Restoration, is Raymond's pride and joy. He said, "This is the thing that I would most like to leave to posterity—this project right here. I have said that for years, and it still holds." The remastered album can be pre-ordered at Deseret Book.com.