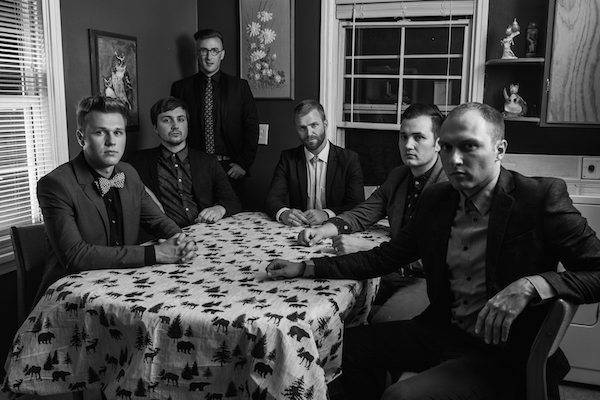 Formerly known as "We Are the Strike," The Strike is a band from Provo, Utah, that has taken the state by storm with their original songs like "Atom Bomb," "Warriors," and "One Night of You." Their genre or "sound" is a fusion of a lot of different genres that the band likes which they call Pop-Funk-Rock.
The band, founded in September 2012, is comprised of six talented musicians. The members are Chris Crabb – Lead Vocals, Brady Bills – Guitar, Chase Baker – Bass, Matt Millington – Drums, Myles Lawrence – Sax, and Marcus Anderson – Trombone and Keyboard. Being the recipient of Best of the State for best original band, their specialty is live performances. They are currently based in Los Angeles, California.
Utah Live Bands.com proclaims, "The band led by singer Chris Crabb has an infectious, on-stage personality that gets audiences moving. Crowd reactions for this stellar performance are fanatical. If you want a high-energy concert, The Strike band from Utah is second to none out there."
The Strike's original music has been licensed to high-profile television talent shows including ABC's Dancing with the Stars as their big show-opener as well as NBC's America's Got Talent. The band has also performed as the opening act for well known music artists like pop star Kelly Clarkson, Carly Rae Jeppson, Jason Scheff (of the band Chicago), Journey, soul singer Macy Gray, and others.
In a recent article by The National, Chris Crabb talked about the group's humble beginnings and its Mormon roots. The National reports that the band is performing at Q's Bar and Lounge at Palazzo Versace Dubai, Tuesday to Saturday, until 12 May 2018, and that their style of pop is "a throwback to when "pop" wasn't a dirty word in music." The article also points out that the band explores three decades of pop, ranging from early Michael Jackson to Tears for Fears, Lionel Richie and John Mayer.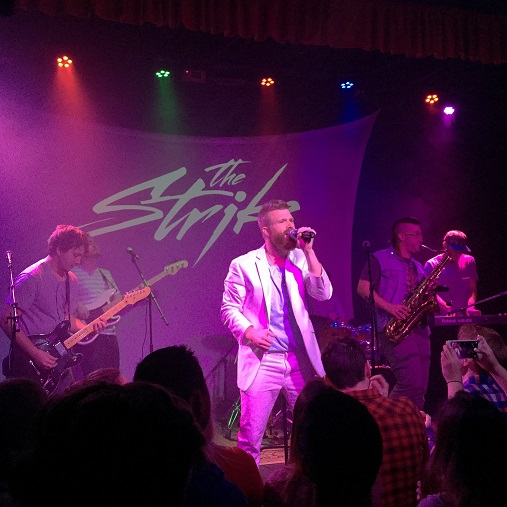 Frontman Chris Crabb explains that the band's range of music stems from their love for 1970s jazz-pop giants Steely Dan, who are well known for their pristine recordings. He told The National, "I know a lot of times that band gets a lot of flak. But you are talking to a bunch of guys who studied in musical school and are professional musicians. So, of course we are going to love a band like Steely Dan. If we are going to lay down a part that's smooth, we will do that. We don't see the need to grit something up just for the sake of it."
Three of the members of the group are Mormon and Crabb was raised Mormon. In speaking about the perfectionism of The Strike, Crabb commented, "Now, Mormon culture is quite musically ambitious, with a lot of piano, violin and singing lessons… It is through music and the arts where a lot of Mormons look for creative outlets. I think this is probably where our perfectionism comes from."
After moving to Los Angeles, the band garnered a large enough fanbase to warrant recording their debut album, Faint of Heart, which was released in 2017. Crabb commented that the title track is basically about being too scared or too shy to do something. He said, "It does have a bit of a romantic bent to it. A lot of people get insecure when it comes to love, me included, and this song is about that encouragement to take that step and take things to the next level."
The Strike's UAE debut is their first professional association with Quincy Jones, the legendary producer who handpicks all of the performing acts in Q's Bar and Lounge. People from Jones' team had heard The Strike play and recommended them to him. They later received an offer to come and perform in Dubai. When Jones announced the band as the new resident act, he referred to them as "the real deal," stating, "These are the exact types of musicians we need at the forefront, and they know how to do it right."