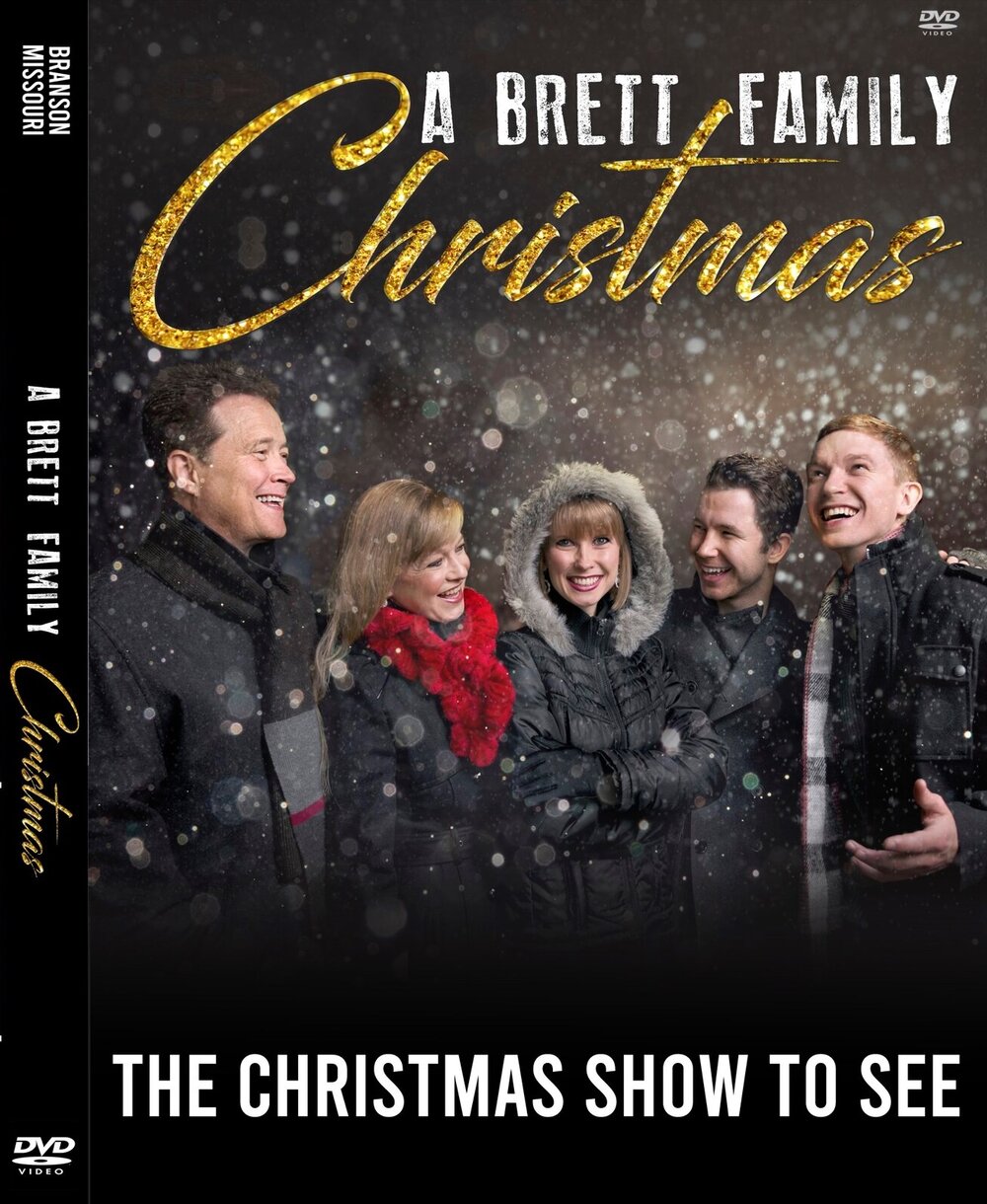 The Brett Family Christmas Show at Dick Clark's American Bandstand Theater in Branson, Missouri, has been a highlight of the Christmas season for several years. The incredible award-winning two-hour show features members of the Brett family performing holiday favorites that are enjoyed by every member of the family — from the youngest to the oldest. In addition, the audience is invited to bring their cameras and video cameras to capture the excitement of the show, which they can then share with family, friends, and loved ones.
The five members of the Brett family — Tom, Andrea, Brianna, Brydon, and Garon — are all singers, songwriters, dancers, and musicians, and each has made a strong presence for themselves in the music industry.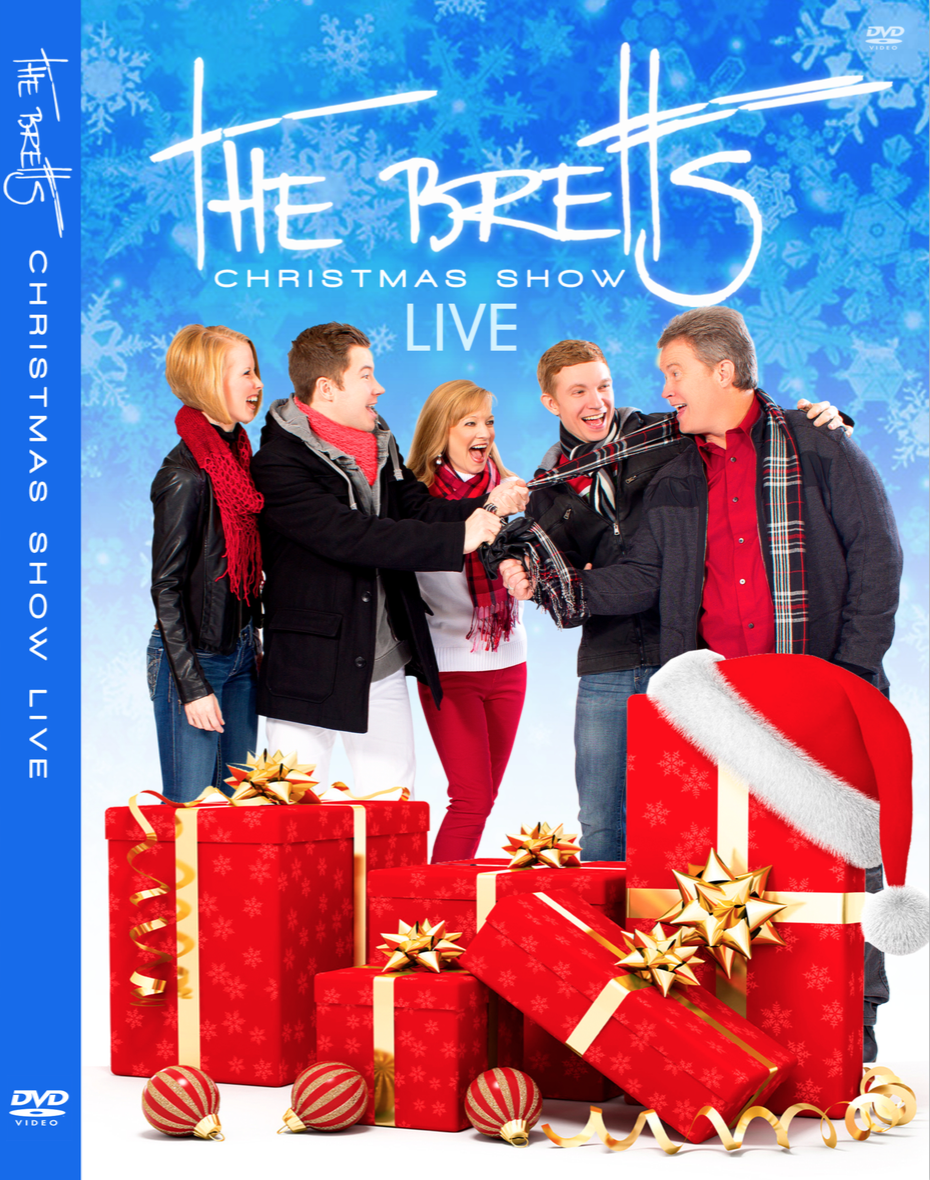 The magnificent show that the Bretts present is one that the audience will always remember and is guaranteed to help make the season merry and bright. Branson Shows.com reports: ". . .. the five Brett family members have a combined star power that captivates audiences every time they take the stage. . .. Joining together in song, dance, and more the Bretts entertain audiences with classic Christmas music that makes it easy to celebrate the season and create a brand-new Christmas tradition in the Ozarks."
Some of the classic Christmas carols that you will hear during the show include, "Deck the Halls," "Silent Night," "Rockin' Around the Christmas Tree," and "Santa Claus is Coming to Town." The Bretts Show.com proclaims, "No holiday trip to Branson is complete without experiencing A Brett Family Christmas. Through world-class singing, dancing, comedy, songwriting, musicianship, and production you'll feel the joy, the nostalgia, the reverence, the fun, and all the best feelings of the season."
Branson Shows.com further reports, "Each of the five members [of the Brett family] could entertain for hours with a solo act, but whenever they join together on stage, audiences receive an unbelievably enchanting performance." Added to all the wonderful holiday entertainment is one of Branson's most powerful and meaningful patriotic tributes, "I'll Be Home for Christmas." The unforgettable patriotic Christmas story is written by Andrea Brett.
Like all good things in life must end someday, the opportunity to experience the production of A Brett Family Christmas will soon come to an end. In a 23 June 2022 press release, the Bretts officially announced that after over 23 years of award-winning entertainment in Branson, Missouri, and throughout the world, 1 November 2022 to 10 December 2022 will be their final full Christmas season.
In part, the press release reads, ". . . .as the family expands further into new and exciting personal and professional pursuits that are requiring more of their time and energy, they've decided they can no longer commit to a full Christmas season schedule."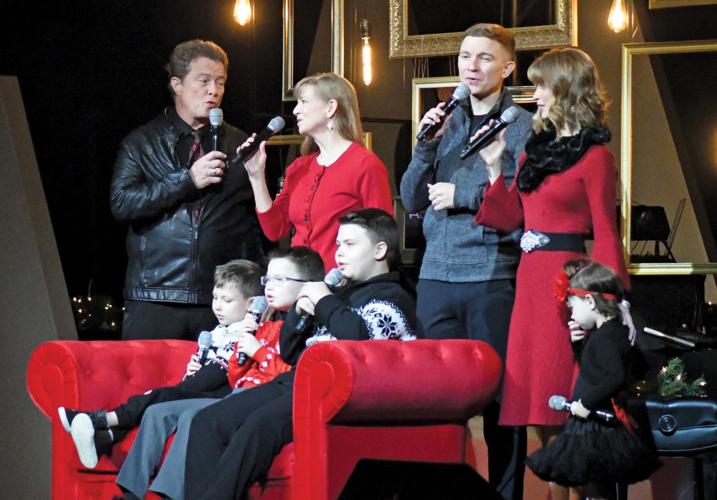 Tom Brett, the patriarch of the family, said, "We have a family of big vision and ambition, and I have always told them that we would never hold them back when it came time to pursue their own dreams. [With] that being said, this has not been an easy decision for us. Even though we won't be doing full Christmas seasons in Branson anymore, the family is excited about continuing to expand our music, our creativity, and the family legacy in new ways."
Andrea Brett, the matriarch of the family, said, "I believe the show is going to be very special this year because we will be savoring every moment of it. We know we will share many special memories with each other and with our fans."
Brydon Brett, who is also a member of the musical group Prince Ivan, added, "We've always said that Branson is our headquarters, but the world is our stage, and we feel like it's time to deliver even more on that. Soon we'll be introducing a new family brand and website where you can keep up on all the exciting things each of us is doing to continue growing the Brett family footprint in Branson and beyond. So be on the lookout for that this Fall."