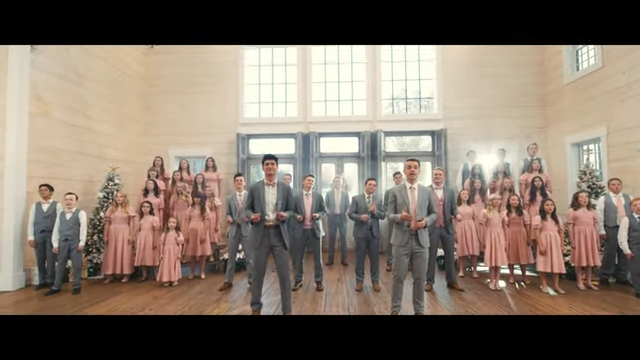 It's Christmastime and time for a carol! To help spread good cheer and joy, Latter-day Saint music artists have already begun releasing their new Christmas music videos.
Music artists like Mat and Savanna Shaw go beyond the music videos to bring good tidings to you and your kin with a new Christmas album, The Joy of Christmas, reminding one and all that it's the most wonderful time of the year. It is an album that you will want to add to your Christmas playlist to listen to on those nights when the weather outside is frightful, but you find the fire so delightful as you sip on your hot cocoa or hot apple cider while you enjoy roasting chestnuts on the open fire.
Yes, Christmas time is here, happiness and cheer. Fun for all, that children call, their favorite time of year. Whether you enjoy instrumental versions of the traditional classic Christmas carols, or you prefer the herald voices of angelic choirs singing, the words repeat, of peace on earth, good-will to men.
Let us echo the words of Mildred L. Jarrell:
Let us have music for Christmas…
Sound the trumpet of joy and rebirth;
Let each of us try, with a song in our hearts,
To bring peace to men on earth.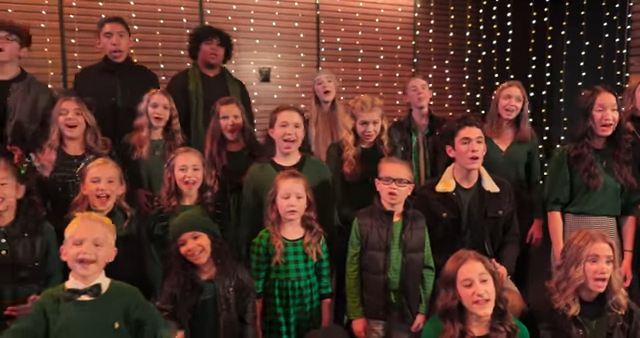 W.J. Tucker reminds us that for centuries men have kept an appointment with Christmas. And Ruth Carter Stapleton reminds us, "Christmas is most truly Christmas when we celebrate it by giving the light of love to those who need it most."
This holiday season Latter-day Saint Musicians would like to share our light of love with those who may need it most by giving the gift of music through a playlist that we have put together of wonderful Christmas music videos by Latter-day Saint music artists. These videos are certain to warm your hearts, as well as bring joy to the world!