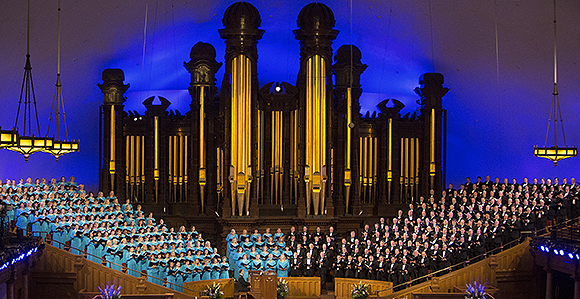 The Tabernacle Choir at Temple Square, the Orchestra at Temple Square, the Bells on Temple Square, and the Gabriel Trumpet Ensemble are pleased to announce a special Easter service – He Is Risen: A Sacred Easter Presentation. The service will take place on Friday, 19 April and Saturday, 20 April 2019, at 7:30 pm MST on Temple Square and broadcast online and on television.
He Is Risen: A Sacred Easter Presentation focuses on the joy, hope, and promise the glorious Resurrection of our Savior, the Lord Jesus Christ, brings to the world. A variety of sacred hymns and songs, as well as, readings of accounts of the Resurrection as recorded in the New Testament of the Bible will be featured as part of the presentation.
LDS Living.com reports that free tickets will be available for the Tabernacle and for simulcast locations with excellent sound and video in the Joseph Smith Memorial Building Legacy Theater and the Conference Center Theater. Anyone eight years old and older is invited to attend. Each person attending may request two tickets and the tickets will be distributed on a first-come, first served basis. Persons without tickets are encouraged to join the standby line by the flagpole by the Tabernacle for last-minute seating which is often available.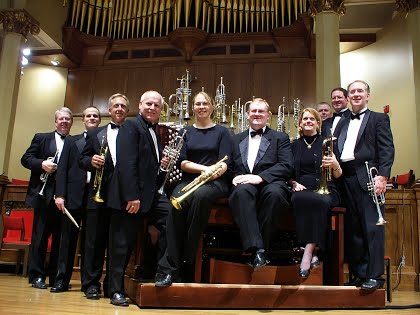 To ensure that the largest audience possible is able to see the presentation, on Saturday, 20 Aril 2019, the event will be streamed live on the home page of The Church of Jesus Christ of Latter-day Saints (ChurchOfJesusChrist.org), the Choir's website (thetabernaclechoir.org), the Choir's YouTube channel, and the Choir's Facebook page. The concert will also be posted on YouTube immediately following the Saturday live stream. The program will also be broadcast on BYUtv, which is available on cable systems including Dish and DirecTV, Roku, over the air in Utah, and via the internet at byutv.org, on Easter Sunday, April 21 at 6:00 p.m.
Tickets for the concerts are available at ChurchofJesusChrist.org/events or by calling 801-570-0080 (locally) or toll-free at 1-866-637-8457.
LDS Living.com reports, "Next year, the Tabernacle Choir and Orchestra at Temple Square will continue their biennial tradition of performing Handel's Messiah on 10-11 April 2020. This Easter performance has occurred every two years since 2014 and is streamed live over the internet to audiences around the world."