Five Tongan sisters from Oahu, Hawaii – Alexsia (20), Tiueti (16), Lela (15), Elisiva (14) and Nini (11) – were recent guests on the Ellen DeGeneres Show. They are the daughters of Walter and Telesia Tonga, who migrated from Tonga to Hawaii.
The sisters with their beautiful voices and harmony, are well known among Tongans for their viral YouTube and Facebook videos of singing Tongan hymns. They recently posted a video of them singing together on Facebook which left fans awestruck. With their perfect pitch and covering songs from Boys II Men to Bruno Mars to The Greatest Showman, they are gaining national attention for their musical talents and big dreams.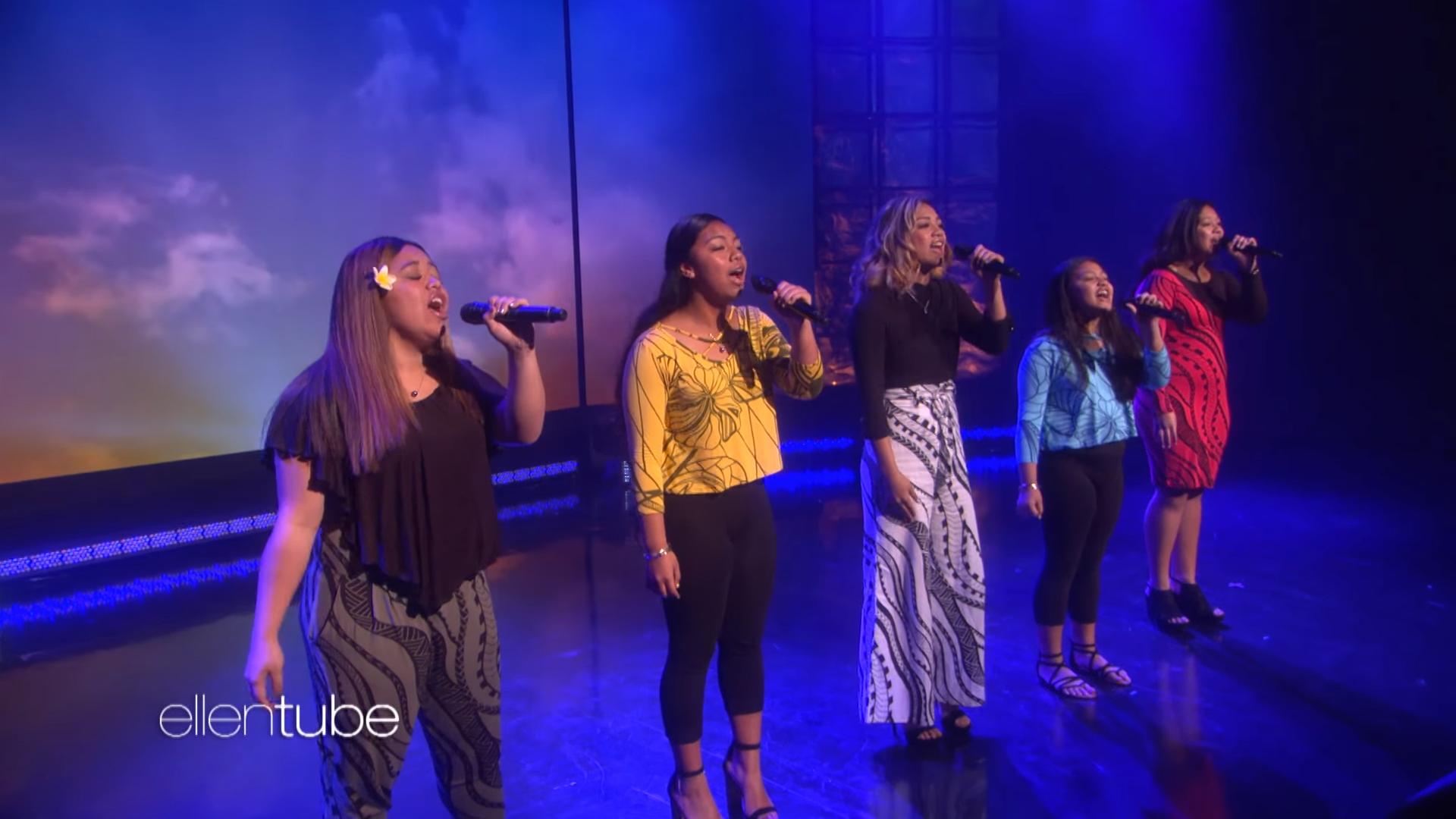 Musically known as The Tonga Sisters, they are all members of The Church of Jesus Christ of Latter-day Saints. They began singing together in church at a young age and started posting videos on YouTube of Primary songs and LDS hymns in 2009. One of the first videos that they published is called "Jesus Has Risen." Tiueti told Ellen, "When we're cleaning around the house or if we're just laying around, I'll start singing a note and then all my sisters will come in and harmonize."
They performed an awesome mashup of songs from the 90s. Ellen asked why they choose to sing songs from the 90s, and one of the sisters replied that it was the music that their father played in the car as they were growing up and so they stuck with it.
With such harmonious voices, one might think that the five young ladies have high ambitions of pursuing a career in the entertainment business. However, it turns out that they have high educational ambitions. Tiueti said that she wants to go to UCLA to become a dentist, while Elisiva and Nini want to go to either the University of Utah or Stanford to become doctors. Lela loves math and has hopes of becoming a statistician. And Alexsia shared that her dream is to become an FBI agent or to go into forensics.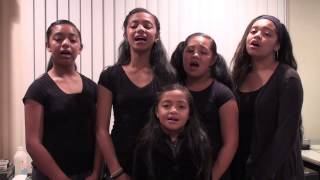 Telesia Tonga, their mother, came to support them and was seated in the audience. Speaking about their mom, Tiueti told Ellen, "She's the reason we have these ambitions and goals… She's instilled within us the desire to have a career and a steady job and be independent and just do really well for ourselves."
Ellen surprised the sisters by awarding each of them with a $10,000 Shutterfly scholarship. Lela later told Deseret News, "I didn't expect money because I felt like being on the show was a gift. When we received the money, I was dumbfounded. I sat there and didn't know what to do. I cried a couple seconds after because I sat there in disbelief." Tiueti added, "Growing up in a big family, you don't expect it. You try to figure out ways that you'll pay for your own college because you don't want to put that on your own parents."
The sisters said that they were honored to be on the show and represent Tonga, Hawaii, and the Church in a small way. Having had the power of prayer instilled in them by their parents, they pray before and after every performance. Tiueti said, "All the posting on social media has been great, but in the end,  we always know who all the glory should go to, and it's glory to God in all things we ever do. Without him, we're nothing. We just hope we can continue to be examples because talk is cheap. What we do from here on out is for the Lord and for one another."