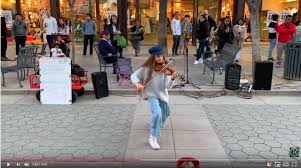 If you have never heard the name Karolina Protsenko, you are in for a treat when you check out her YouTube channel where she plays violin covers of popular songs.
Karolina is a 13-year-old performing violinist. She was born in Ukraine on 3 October 2008, to musical family in which her parents play guitar and piano. In 2015, when she was six years old, her family moved to the United States, and she began being classically trained on the violin that same year. She began busking (the activity of playing music in the street or another public place for voluntary donations) in Santa Monica, California, in the summer of 2017.
She has three YouTube channels, a Facebook and Instagram page, and her magnificent performances can be streamed on Spotify, iTunes, Apple Music, and Amazon Music Unlimited. She currently has a fan base upwards of 5.11 million followers, in over 50 countries. Her videos on YouTube and other social media sites have garnered more than 2 billion views and she has been featured on the Ellen Show. She credits world-renown violin sensation, Latter-day Saint Lindsey Stirling, for inspiring her to start taking ballet classes and incorporating dance into her performances.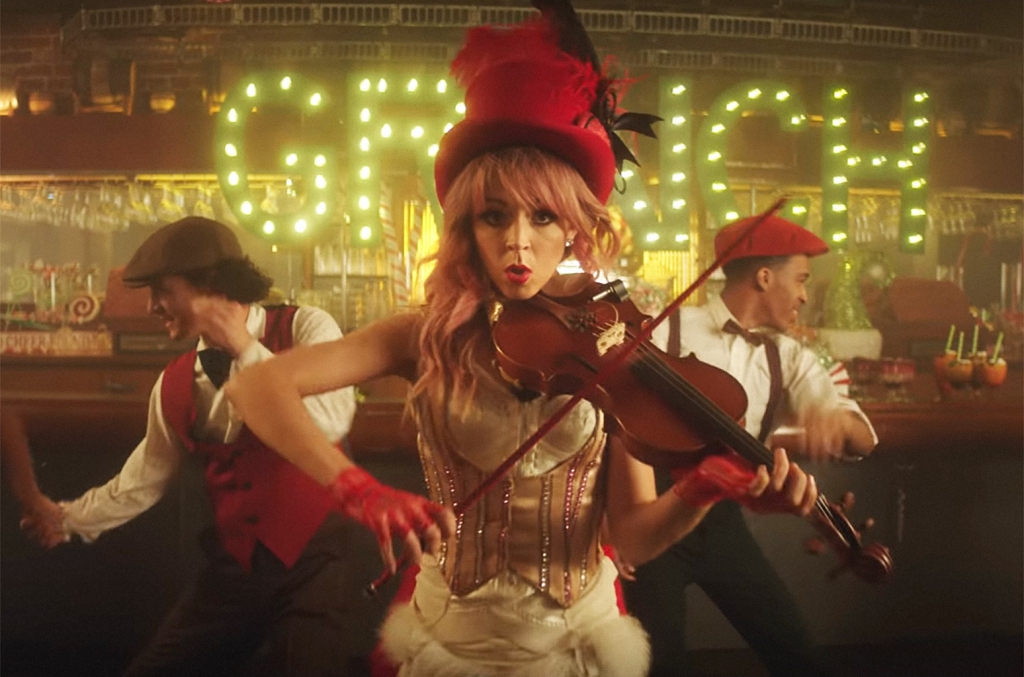 Karolina was recently invited on The Kelly Clarkson Show. She expected to play one of Lindsey Sterling's songs but was soon in for a huge surprise.
Before her appearance on the show, host Kelly Clarkson brought out Lindsey Stirling and chatted with her about her new custom line of violins, her nonprofit to help families pay hospital bills, and Karolina and her videos. At the end of their conversation, Kelly asked Lindsey to hide backstage while she interviewed Karolina so they could surprise her with a very special meet-and-greet.
In the first minutes of their meeting, laughing, Lindsey told Karolina, "I wish I could say you remind me of me when I was little, but you are so much more talented!"
Lindsey also gifted Karolina with one of her new custom violins and asked if Karolina could perform alongside her at the end of the show. Karolina was too excited to say yes.