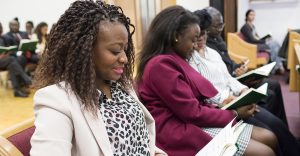 Over the past year, members of The Church of Jesus Christ of Latter-day Saints (often mistakenly referred to as "the Mormon Church") have submitted their own hymns and music for the new Church hymnbook and children's songbook. In addition, members have also had the opportunity to suggest songs to add to the hymnbook. There has been one song in particular that has been requested more than any other song.
The song that has been most requested is "Come Thou Fount of Every Blessing." The Christian Hymn was written by the 18th-century pastor and hymnodist, Robert Robinson, who penned the words in 1757 at the age of 22. The lyrics of the song are centered around the theme of divine grace and are based on the passage of scripture found in the Old Testament in 1 Samuel 7:12. The scripture reads, "Then Samuel took a stone, and set it between Mizpeh and Shen, and called the name of it Ebenezer, saying, hitherto hath the Lord helped us." The word "Ebenezer" which Samuel uses means "Stone of Help" and commonly appears in the second verse in hymnal presentations of the lyrics.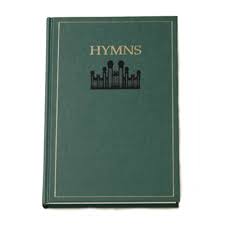 In a Deseret News article, Tad Walch shared some interesting insights about the new Church hymnbook. He said, "More than 45,000 suggestions poured in, and one song was requested for . . . more than all the others. Few fans of the Tabernacle Choir at Temple Square will be surprised that it was 'Come, Thou Fount of Every Blessing.'"
So, the question that begs an answer is, "If the song is such a favorite among Church members, why was it removed from the 1985 hymnal?" The short and long of the answer is that prior to the current edition of the hymnal, "Come Thou Fount of Every Blessing" was a lesser-known hymn. Therefore, the 1985 hymnbook committee elected to remove it from the new hymnal in favor of other works. After a revised hymnal was published, Mack Wilberg, the conductor of the world-renowned Tabernacle Choir and Orchestra at Temple Square, wrote an iconic arrangement of the hymn, bringing it into the forefront of members' minds. The odds are good that the beloved hymn will appear in the forthcoming new edition of the Church's hymnbook.