"His [Paul Cardall's] music is fresh — but not only is he an amazing artist, writer, composer and pianist he is also a sharp businessman. He's surrounded himself with great people and he has such a tremendous story — he's a heart transplant survivor — with a message to share with the world and incredible work ethic. Nobody knows the power of healing better than he does with his music and his faith, and what he does is real. It's amazing." – Gilles Godard, Vice President of Corporate Affairs and Business Development, ole Music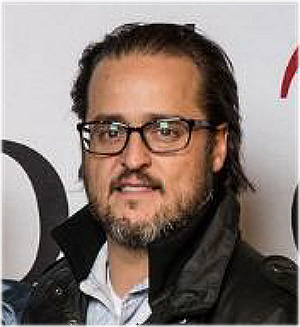 Dubbed as one of America's most successful independent artist, Paul Layton Cardall is a gifted pianist and a masterful composer whose genres include Classical Crossover, Contemporary, and New Age. He is originally from Salt Lake City, Utah, and is currently based in Nashville, Tennessee.
According to his official website, Paul's roles as "an award-winning film composer, musician, and producer, have found him collaborating with such stellar artists as CeCe Winans, Audrey Assad, The Piano Guys, Ellee Duke, Kenz Hall, and more." He currently averages more than 25 million streams monthly. He uses his music as a healing balm to help others overcome challenges they may be facing in life. "Through music, he draws wisdom, depth, and understanding to heal the hearts and minds of listeners."
In 1999, Paul founded Stone Angel Music: a label providing services in artist development, merchandising, and recording. Stone Angel Music has been the recording home to multiple Billboard charting artists. The recording label currently has nine signed artists and has released over 50 instrumental and compilation albums. The Stone Angel Music studio has won awards for "Best Film Score – Utah Film Awards for Ephraim's Rescue" and "Best Original Score – The Most Beautiful Thing in The World."
Paul recently signed a deal with ole Music which includes future recordings and publishing. In addition, ole will acquire 27 of Paul's prior releases, as well as, several additional albums produced by the Stone Angel Music label. The Vice President of Corporate Affairs and Business Development, Gilles Godard, told Billboard, "We've always wanted to find great writers and artists in that realm of the business, but when we started to talk with Paul and his manager, Garrison Snell, we knew he was the perfect fit."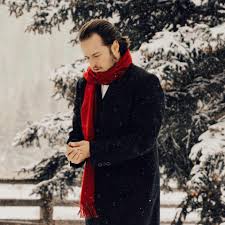 The agreement comes following the release of "Christmas," the musician's first holiday album in 13 years. The November 2018 release was a phenomenal success, hitting nine different billboard charts at the same time. Godard commented, "When you look at his success across the board, he is doing some amazing work, and reaching an incredible audience."
Godard is also excited that Spotify has come on board with Paul's holiday album, noting that two tracks from the album – "Oh Holy Night," his single with CeCe Winans, was just added to the Christmas Christian playlist, and "In the Bleak Midwinter" with Audrey Assad was added to the Christian Spotify playlist.
Paul Cardall's immense talents have garnered six #1 albums on the Billboard charts. He is currently working on scoring a movie, as well as, making plans for his next album.