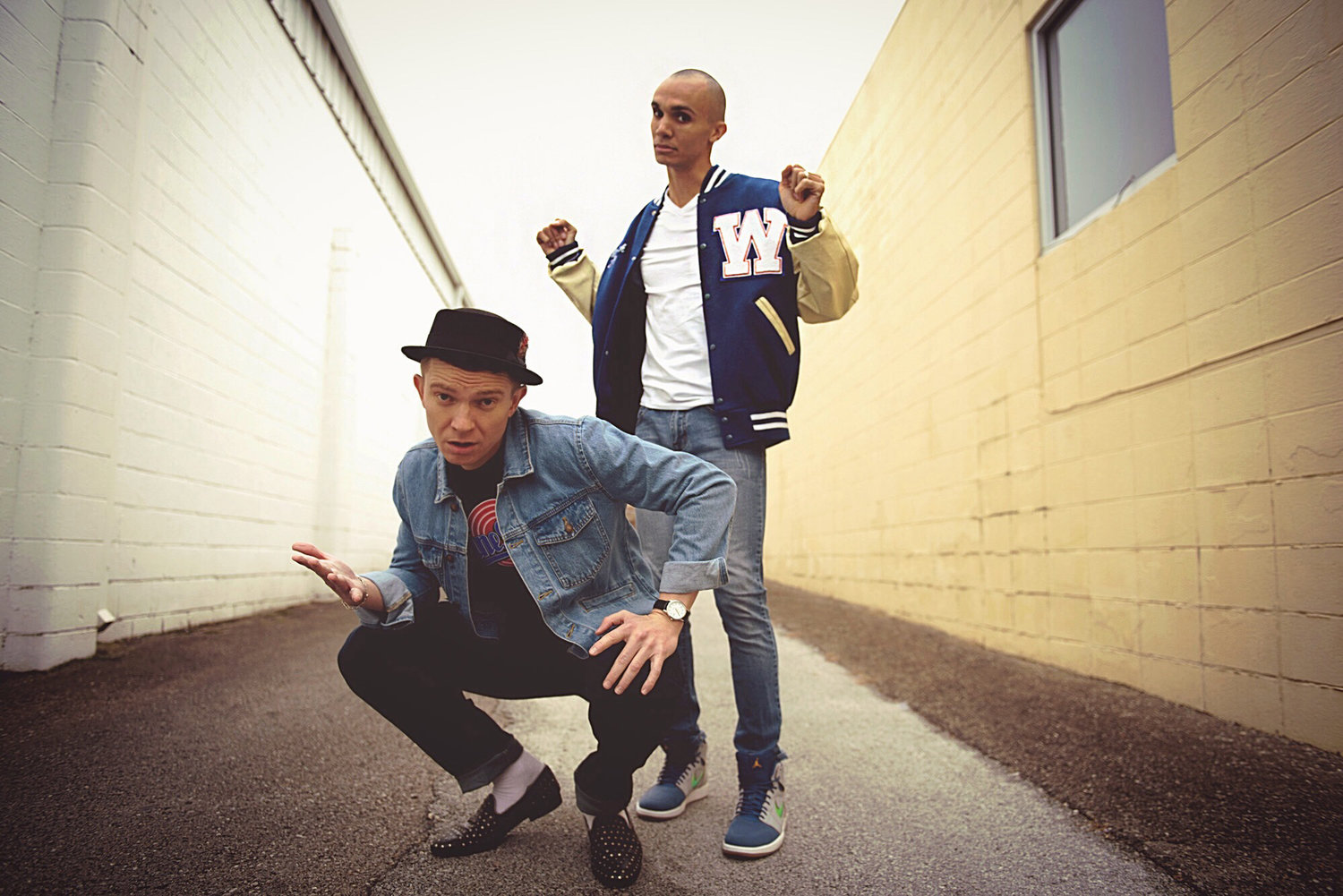 According to their official website, Prince Ivan's philosophy is simple, "We believe that music is meant to be enjoyed by everyone and that it should render a service to humanity. Our musical vision is to move the world through innovative music that knows no age and that brings the human family together in love, joy, and unity." In every song that they compose and perform, the duo, comprised of Brydon Brett and Aaron Ellsworth, strives to practice what they preach.
Not only are the music duo great songwriters and entertainers, producing upbeat and uplifting songs with a groove that everyone can sing along and dance to, but their unique style of music also encompasses a warm and compassionate side that shows their love and genuine concern for humanity.
Their most recent release, "Warriors," is a prime example of their love for humanity. The song was written and recorded in the aftermath of a Branson duck boat, an amphibious vehicle, capsizing just off the shores of Table Rock Lake in Branson, Missouri, on Thursday, 19 July 2018, and claiming the lives of 17 of the 31 passengers onboard – men, women, and children.
The creation of the stirring, heartfelt song, and video is the result of a collaborative labor of love by several people. The song was written by Aaron Ellsworth, Brydon Brett, Brandon Mashburn, Jeremiah Sharp, and Andrea Brett, produced by Brandon Mashburn, with Joshua Hall as the videographer. It was mixed and mastered by Mixxco, and Saul Rip created the cover art (which was used for the lead photo of this article).
Tragedy, whether on a national scale or as part of a private life has the same devastating effect. The French poet, Jean Cocteau, said, "The actual tragedies of life bear no relation to one's preconceived ideas. In the event, one is always bewildered by their simplicity, their grandeur of design, and by that element of the bizarre which seems inherent in them." In the aftermath, Hearts and minds are scorched with sorrow and drained of comprehension.
American comedian, writer, producer, and actor, Larry Wilmore, aptly stated, "There are tragedies that happen all the time in America, but there are certain types of tragedies that kind of pull us together and make us pause and give us a chance to reflect about where we are, where we're going, and that sort of thing." The Branson duck boat tragedy is one such tragedy.
In a 29 July 2018 Facebook post, Prince Ivan commented, "Things move so quickly these days. This terrible event happened just over a week ago and the natural tendency is for people to get caught up in their lives and move on. BUT just as we are all moving on with the day to day, these families are moving into the HARDEST PART – their lives, their futures without their loved ones, and living with the memory of July 19, 2018." They continued, "Let's let these families know that we haven't forgotten and that we are behind them. Together, we are WARRIORS."
"Warriors" can be downloaded from iTunes. All proceeds will be donated to the families of the victims. People may also contribute to the GoFundMe account which has been set up.
Missouri duck boat disaster song: Be a Warrior for the cause

DONATE BELOW & SHARE THIS VIDEO:Things move so quickly these days. This terrible event happened just over a week ago and the natural tendency is for people to get caught up in their lives and move on. BUT just as we are all moving on with the day to day, these families are moving into the HARDEST PART – their lives, their futures without their loved ones, and living with the memory of July 19, 2018. But NOW is exactly the time they need our support the most. There is still a great need for FINANCIAL, SPIRITUAL and EMOTIONAL support. You can be a Warrior for the cause by…1) Donating below2) Sharing this videoYou can also download "Warriors" by Prince Ivan on iTunes. All proceeds will go to the victims' families. Let's let these families know that we haven't forgotten and that we are behind them. Together, we are WARRIORS.

Posted by Prince Ivan Music on Sunday, July 29, 2018