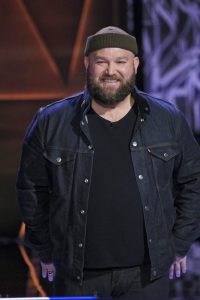 Ryan Innes, a native of Utah, and a member of The Church of Jesus Christ of Latter-day Saints (often referred to as "the Mormon Church"), is a vocalist and songwriter who is best known for his soulful voice. His music style has been described thus, "Ryan's voice will dig deep into your memories and help you release emotions long repressed in a way that is new and inspiring. Not only is his skill as a vocalist impeccable, but his ability to express emotion is the difference he brings to the table—then serves with a side of pie."
The former contestant on NBC's The Voice has not always had a passion to pursue a career in the music industry. As a youth growing up in Thatcher, Arizona, Ryan was raised in the traditional musical environment of a small town. He was classically trained on piano and sang in the Phoenix Boys Choir and local church musical groups. It was not until he was given a Boyz II Men album by a friend and introduced to R&B that he began a deep and personal involvement with music that would begin to change his life.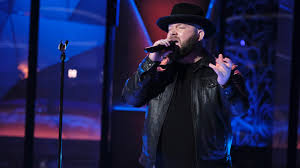 Five years ago, Ryan wrote an original song called "Long Way Home," which he told Deseret News, "It kind of got lost in the shuffle, to be honest. I wasn't known for it; people weren't aware of it."
He decided to introduce his song on the NBC show Songland, which is a music platform for undiscovered songwriters to pitch original songs to chart-topping artists and music producers. He knew going in that for a song to get recorded and released worldwide by one of those artists, there would likely have to be some changes made. His soulful ballad was transformed into a more upbeat tune suitable for airplay on the radio, with the potential of being recorded by country trio Lady Antebellum – who recently announced that the band name is changing to Lady A.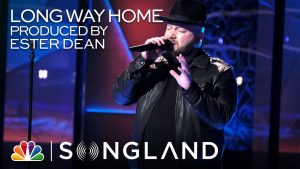 Even though Ryan realized that changes would be made to his song, he told Deseret News, "You're attached to your song. You're attached to the meaning; you're attached to the way that it's presented. . .. I had to kind of sacrifice that song for the greater good. And I've never had to do that." However, he reasoned within himself that if his song were chosen by Lady A, it would be heard by more people and have more opportunity to inspire.
On 13 April 2020, after about eight hours of work in two songwriting sessions with hit songwriter Ester Dean, Ryan performed the updated version of "Long Way Home" for Lady A on NBC's Songland. Although Lady A had nothing but praise for the song, the band ended up not recording it.
However, the song did not end up on the cutting room floor either. Last month, "Long Way Home" fell into the hands of Todd Tilghman, a Mississippi pastor with eight kids who won The Voice. And, much to Ryan's surprise, the song which he wrote five years ago and had basically forgotten about, ended up going to No. 1 on the iTunes country chart, and No. 1 on the iTunes overall chart.