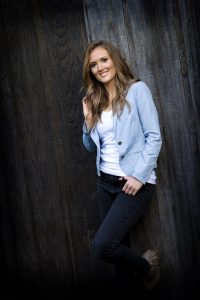 Stephanie Madsen, a member of The Church of Jesus Christ of Latter-day Saints (often referred to as "the Mormon Church") and a native of Georgia, has spent time living in Idaho, Texas, and California. She left her childhood home in Peachtree City, Georgia, to attend Brigham Young University – Idaho where she studied Vocal Performance. She now resides and produces her music out of her home studio in Eagle Mountain, Utah.
Music has always been a fundamental part of Stephanie Madsen's life. She cherishes childhood memories of singing along to the piano with her mother, performing in choir, taking voice lessons, and learning to master the piano and guitar. She grew up singing, performing, and creating music in whatever capacity she could. As an adult, Stephanie creates soothing and meaningful acoustic pop music as an Indie singer, songwriter, musician, and producer.
Despite her love for music, Stephanie felt inspired to switch her major from Vocal Performance to communications. She met her husband, Stephen, in her first class in her new major and they were soon married and started a family. Her life soon became busy with being a wife and a mother of two young sons, leaving her with the feeling that she had left music behind her.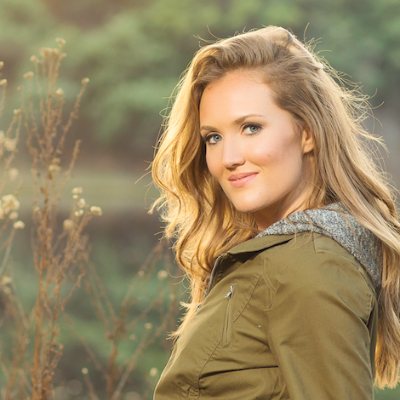 After suffering a mental breakdown, her mother encouraged her to get back into music. She reluctantly agreed and soon began taking guitar lessons with the intent of improving herself through music. She soon found herself writing her own songs and was strongly encouraged by her guitar teacher, who was a producer, to pursue creating her own CD. Stephanie released her debut album, Fly, in May 2016, and several other albums since then, including her self-produced and released album, Christmas, in 2017, and an original album, Rise, in 2018. All albums are available on her website, iTunes, Apple Music, Spotify, and Amazon.
On 1 November 2019, Stephanie Madsen will be releasing her new Praise and Worship album titled Songs of Grace and Glory. The album will be available as a digital download, as well as physical CDs available for purchase ($10 – $12) on Amazon, iTunes, and at Stephanie's official website.
The sixteen-track album features both acoustic and a cappella covers of a variety of her favorite Christian songs. According to a press release, the new release includes the "Madsen Triplets", with tight 3-part harmonies featured in "Amazing Grace," "How Great Thou Art," and "I'll Fly Away." Stephanie never thought she would be singing with her "other selves" but said she hopes it helps amplify the songs to bring in the presence of the Holy Spirit. She said, "I get comments from listeners saying that they can hear "choirs of angels from heaven", and it gives them the peace they are looking for. That is the best compliment I could ever receive! To be an instrument in the Lord's hands, to bring more peace into this world, is my entire goal with my music."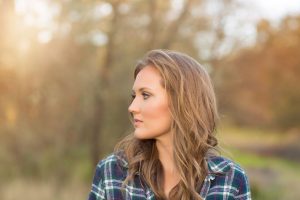 Although her a capella songs are among her favorite, the album is also filled with soul stirring acoustic music. The other songs on the album include "Hills and Valleys," "Not For A Moment," "You Say," "What A Beautiful Name," "Steal My Show," "Reckless Love," "Water And Dust," "Keep Us Safe," "Heavens Hallelujah," "I Stand All Amazed," "Symphony," "Be Still My Soul," and "God's Not Done." Her husband's favorite track on the album is "Hills and Valleys" not only because of the way she crafted the song, but also because of the music video she created for it up in the mountains. Stephanie said that her favorite track on the album is "Not For A Moment" because she collaborated with the talented Camille Nelson, the sister of Steven Sharp Nelson of The Piano Guys, on guitar. She added that Camille "has such a beautiful and unique skill set!"
With every song on the new album, Songs of Grace and Glory, Stephanie said, "I hope that people are touched by the music and truly feel something. People say my voice is soothing and I'm trying to capitalize on that in this Praise and Worship album. There is no other way we can feel true and lasting peace than by basking in the presence of our Savior. Music is the main way I feel the most peace, and I only hope others can feel it as well."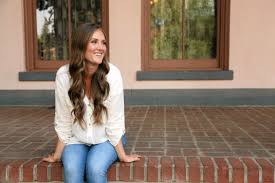 Stephanie's senior album, Songs of Grace and Glory, is her third self-produced album. She performed all the instrumentation and vocals for the album, and self-produced the album out of her home studio in Eagle Mountain, Utah. She said, "I've spent so much time recording and producing this album, but I've been able to manage it around my mom-life because I can tuck it in throughout my day, instead of driving to a producer's studio and working under their time schedule and being completely gone for hours at a time. Plus, working in my studio feels like I'm in a completely different world." She also added with a laugh, "I sometimes have to snap myself out of it and remember to pick up my kids from school!"
Stephanie finds inspiration from other artists — among her favorites are Ben Rector, Sara Bareilles, Tori Kelly and Adele — as well as her own experiences and her relationships with her family. When not working on music, she dedicates her time to being a stay-at-home mom to her two sons, ages 8 and 6 (expecting her third in February 2020!). She said, "Motherhood comes first and I squeeze in music in every second of my day that I can." And, of course, pursuing her music dreams wouldn't be possible without the support of her loyal patrons in her Patreon Music family. You can follow Stephanie on Instagram, Facebook, and YouTube for updates on her music and life, and her music is also available on Spotify.