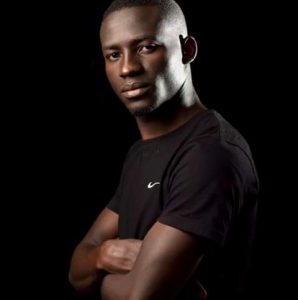 Rowland Teeroy Tyobee, a member of The Church of Jesus Christ of Latter-day Saints (often referred to as "the Mormon Church"), loves to sing, dance, write, travel, and make new friends. The 27-year-old upcoming music artist is a member of the Tiv Nation, having been born on 22 May 1991 in Kwande L.G. Benue state of Nigeria Africa. 
As a youngster and being the oldest of five sons, his parents, the late Comrade Timothy Wende and Victoria Wende put little faith in his dreams to become a musician and encouraged him to get a good education and earn a degree like normal children. However, Teeroy, which is his stage name, never gave up on his dream. 
Having a love and passion for entertainment and being influenced by music greats like Michael Jackson, West Life, Luther Vandross, Alex Boyé and many others, Teeroy was determined to pursue his dream to become a great musician himself. In 2009, he recorded his first single, an inspirational song called "Get There," which gained him popularity among his peers. In 2010, he was featured on the love song, "Valentine Love," which received considerable airplay and landed him his first radio interview.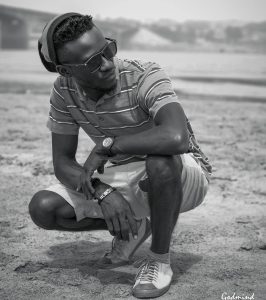 Teeroy was accepted to the University of Mkar, a private Christian institution established by the Church of Christ in Sudan among the Tiv to make a mark in the educational landscape of the nation, where he studied sociology. While he was a student there, he took a break from being actively involved in music. That is not to say, however, that music was not still flowing in his veins. Whenever he felt inspired, he continued to write songs – inspirational, dancehall, as well as other types of songs. He also performed in school programs and activities, was often interviewed on the school radio programs, and was also featured on the cover of the school magazine, University of Mkar, Echo Digest.
In early 2013, he became the co-owner of Famouz 19 Records. In 2014, he won the award for Best Lyrics of the Year from Settle Group Entertainment. After completing his degree program in 2015, he released his debut album, The Mirror, which is comprised of inspirational and contemporary music. He toured around Nigeria among other states, trying to promote and sell his music. His goal was to heal the world through music and entertainment. Unfortunately, he was met with very little success. The record label eventually went broke and he was unable to continue as an independent artist. Nevertheless, Teeroy still held on to his dream of being a musician. 
In 2016, he returned home and decided to go into re-branding. He wrote school anthems and sang promotional songs for companies and organizations in his state (Benue) and other parts of Nigeria. In early December 2016, he was contacted by missionaries of The Church of Jesus Christ of Latter-day Saints and on 24 December 2016, he was baptized. After being baptized he made the decision to change his style of music.
In 2017, Teeroy won the award for Best Inspirational Writer from Benue Industry Night. He was also interviewed by Active Nigeria, a television program meant to sensitize and campaign for "One Nigeria," which was a project that he was working on. Also, in 2017, Teeroy was recognized as a Latter-day Saint independent music artist by Mormon Music, which is now called Latter-day Saint Musicians. 
TeeRoy has performed alongside prominent Nigerian singers like 2face idibia, M I Abaga, Teckno, and many others, all the while, continuing to write inspirational songs. In 2018, he released his original gospel song titled "The Plan." In 2019, he released his original gospel song titled "Are You There" (Heavenly Father)? The song is currently enjoying airplay in different countries.
Teeroy recently shared with NewsStarlet that finding sponsorship and being able to finance his career are the basic challenges that he faces a the moment. He said that in order for a person to have a good song "requires a lot of money for production and promotion of both audio and video. All of these are challenges." Another challenge is building a fanbase and maintaining that fanbase. He said, "As an artist one needs a lot of activities to keep your fans glued to you… but all this will only be possible if people should invest and support you."
Teeroy is presently working on recording a new original song titled Different People with an undisclosed international artist.  He said, "Indeed we are different and unique in our ways and [I] am working on having an international artist on the song with me. It's not just a song but a project which is geared at sanitizing people against the ills of discrimination and prejudice of any form or kind." He has not had the opportunity to serve a full-time mission for The Church of Jesus Christ of Latter-day Saints, so he feels that his music is his mission to the world. Therefore, he plans to keep writing music and singing.