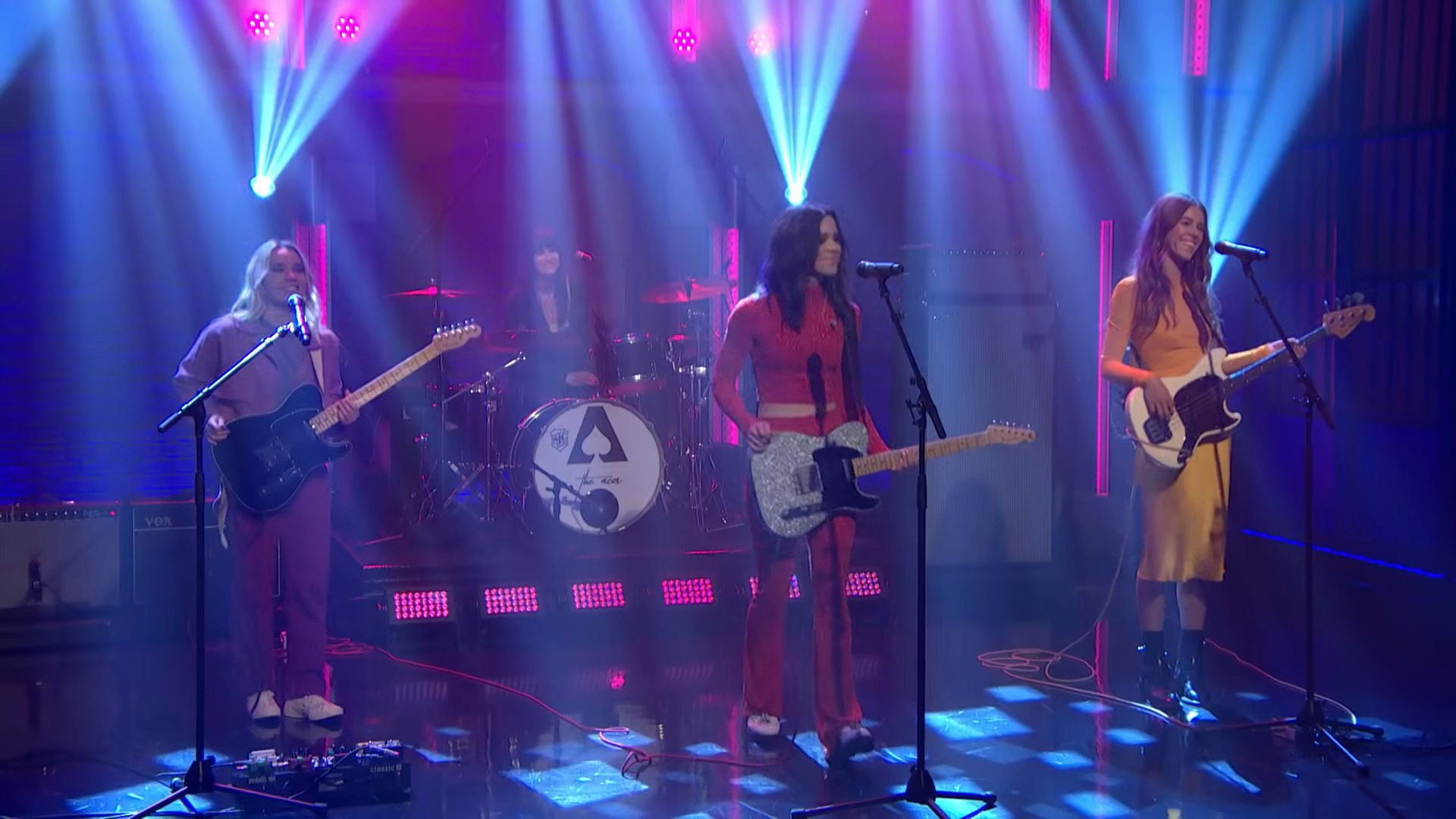 The Aces, an all-girl, all rock band originally from Provo, Utah, made its late-night show debut Wednesday night, 16 May 2018, on NBC's Late Night with Seth Meyers. Formerly The Blue Aces, the band is comprised of four girls: Cristal Ramirez – lead vocals and guitar, McKenna Petty – bass, Katie Henderson – lead guitar and backup vocals, and Alisa Ramirez on drums. Their genre of music is pop/rock, and they write their own songs.
The group performed "The Last One," from their new album, When My Heart Felt Volcanic. Following the show, Seth Meyers, posted a video of a second performance, "Waiting for You," on his YouTube Channel.
The Aces have received a lot of national attention throughout the past year, including being featured on NPR "All Songs Considered." The girls in the band have been together for years and play at different venues around Utah. They are unique, spunky, and total crowd pleasers. Before signing with Red Bull Records, the band opened for big names such as Neon Trees and for Tim McGraw at the 2016 Stadium of Fire. The group also played in the May 2016 Rooftop Concert Series behind The Str!ke.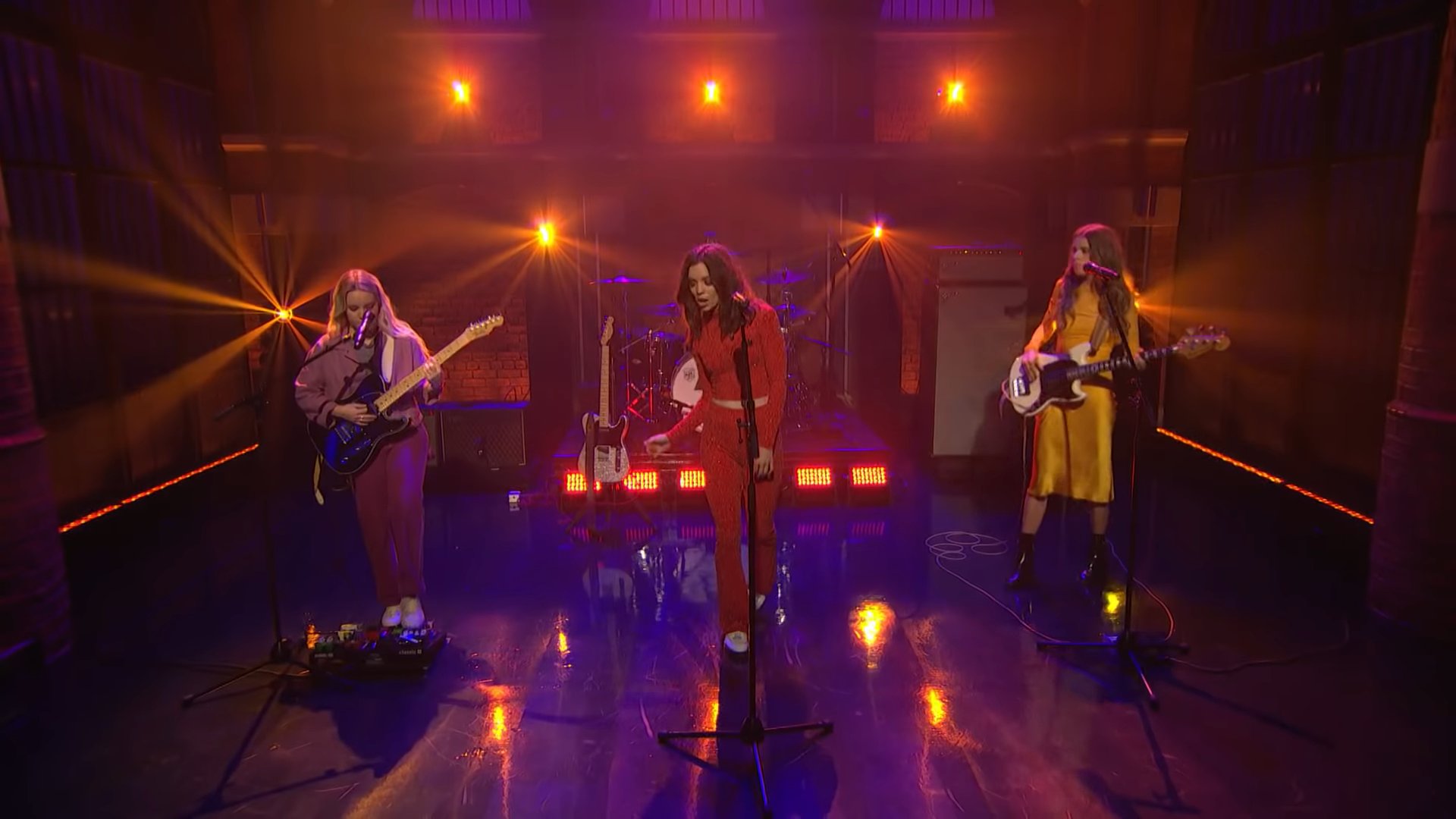 Cristal Ramirez, the lead singer and primary songwriter for the band, has a personality that is hilarious and easy to love. She knows how to please a crowd, and she is not only devoted to the band but is equally devoted to her many fans.
Alisa Ramirez, the younger sister of Cristal, plays the drums for the band. She works hard and gets into what she is playing. She is sporty and not so girly which adds a different personality type and variety to the group.
Mckenna Petty is the bass player for the group. She puts her all into the songs she plays, and it is apparent that she loves the stage and playing.
Katie Henderson, the lead guitarist for the band, also does harmonies and writes some of the songs. She has been playing the guitar since she was little. Her personality can be described as happy and mellow. Her brother is also in a group. They love playing at shows together and are musically talented.
The band's album When My Heart Felt Volcanic is available for purchase and download on iTunes, and for streaming on Apple Music and Spotify, and for purchase in their online store.