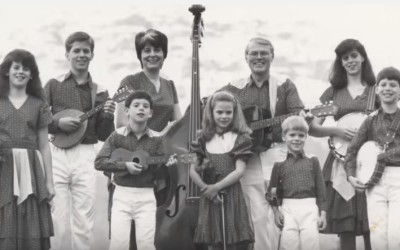 The Duttons, an extremely talented family from Branson, Missouri, are members of The Church of Jesus Christ of latter-day Saints. They are international touring entertainment and recording artists who specialize in performing Bluegrass to Classical music, and everything in between. Their show features a variety of instruments including violin, guitar, bass, viola, banjo, mandolin, keyboard, harmonica, and drums, among others. The family has acquired awards and recognition in national fiddling contests and classical violin competitions. They are also recognized and awarded for being studio musicians.
As their family has received more attention and fame for their awe-inspiring talent, they have been able to open two Dutton Theaters. One of the theaters is in Branson, Missouri. Next to the theater is a hotel (the Dutton Inn) and a gift shop (Abby's Tourist Trap) – also owned by the Dutton family. Their second theater is in Mesa, Arizona, where they usually perform mid-December through March. People from all over travel to their theaters and to where they are performing on tour to experience an incredible show where a family joins their talents together to create music and have a good time.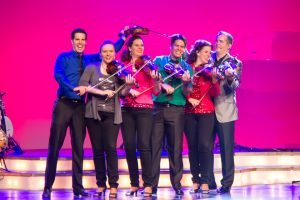 Now, The Duttons have embarked on a new adventure with a new television series called "The Duttons Through the Years." The pilot episode (with special guest star, Grammy Award Winner, Billy Dean) will air Friday, 9 March 2018, on RFD-TV. The new television series will chronicle the more than 30-year journey of The Duttons from a young family having fun together in their spare time to becoming one of the country's most beloved entertainment groups. According to their official website, "During the highlight of their touring career, The Duttons performed as many as 250 road dates per year and had four European tours." It should also be noted that one of their many huge accomplishment's is that they tried out for Season 2 of America's Got Talent and made it all the way to the finals.
The Duttons official website also mentions, "Dean Dutton, a tenured professor of economics, never meant to have a performing family. His and his wife Sheila's desire was to instill discipline in their children through consistent music practice, while learning the joy of producing music.  As destiny would have it, the Dutton children's love of music and family relationships ended up changing his life forever. He took early retirement and went on the road with his family!"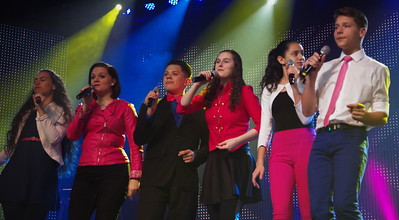 Something that is so unique about this family and that sets them apart from other musicians and musical groups is that they connect with their audiences. Three generations on stage at once tugs at the heartstrings of audiences everywhere. They believe that if you want something done right, you do it yourself! In their theaters they are actively involved with their audiences, not only during, but also before the shows. The family members are around the lobby before the show starts, selling their products, and especially their well-known fudge in which over 5 tons are sold each year. They are also the ushers of their own show.
The Dutton success is truly all about family. They show their faith through their love and focus on family and are an example to all who experience their performances whether in person or online.
The airing of their new series, "The Duttons Through the Years," is their fourth program to air on RFD-TV. The show will air on Friday evenings at 7:30 pm EST on RFD-TV and each episode will re-air on Tuesday afternoons at 4:00 pm EST.