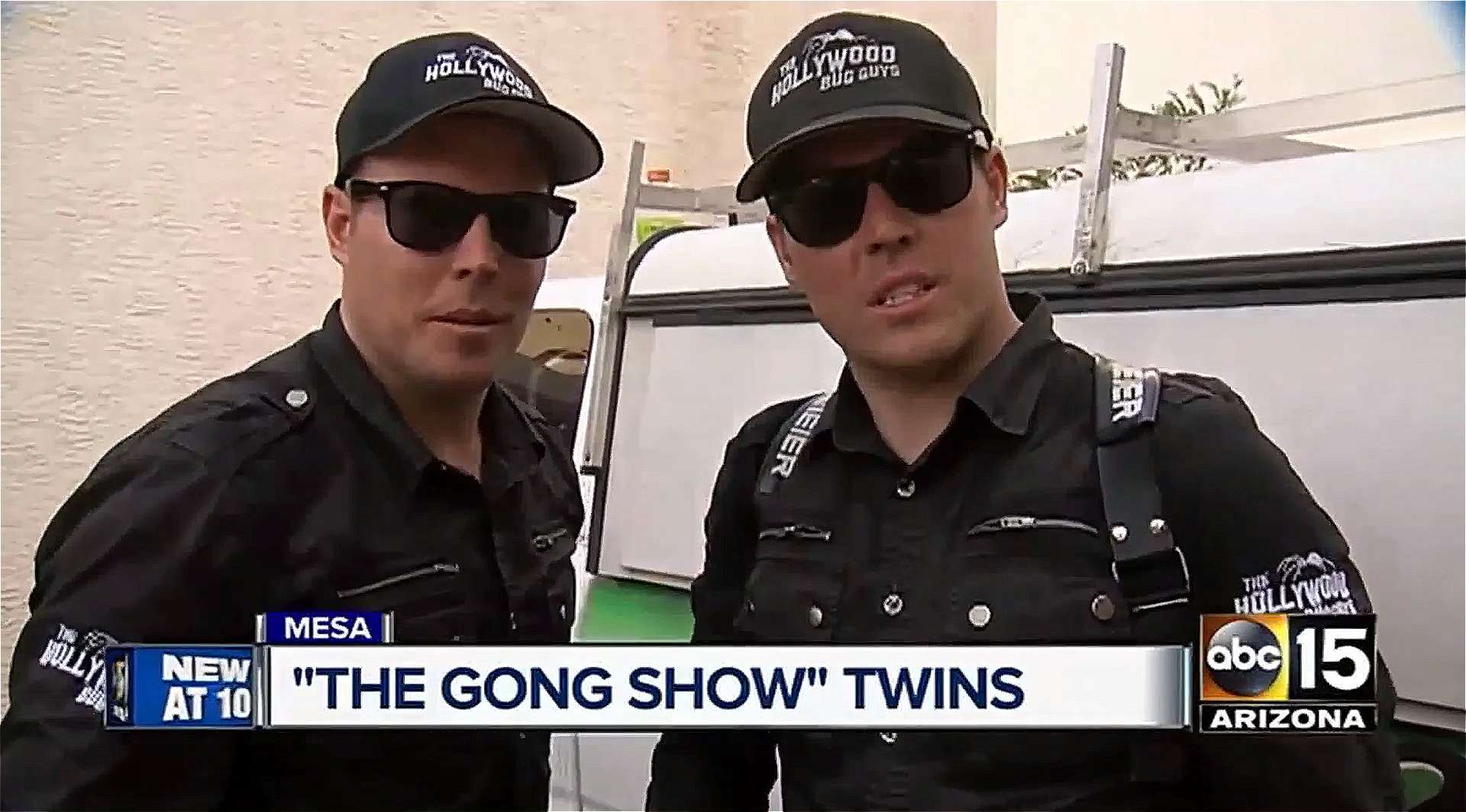 Jason and Jeffrey Linford were born in Boise, Idaho, but grew up in Mesa, Arizona. They are members of The Church of Jesus Christ of Latter-day Saints and both served full-time missions. Jason served in Korea, and Jeffrey served in Romania. They graduated from Brigham Young University in 2009.
The identical twins come from a musically inclined family and have been performing since they were eight years old. Between the two, they can play almost any instrument, and they also sing. Their goal is to create positive, uplifting music that can change lives, and unite people of all races, cultures, religions, and political views.
Not only are Jason and Jeffrey Linford accomplished musicians, but they are also business partners, owning and managing a pest control company in their hometown of Mesa, Arizona. In July 2017, the duo appeared on ABC's reboot of The Gong Show. They took to the stage for an exterminator themed fiddle rendition of Britney Spears' "Toxic" while exterminating human cockroaches with carbon dioxide guns. The performance which brought the judges to their feet and earned high scores also brought about an official name change for their company – from Green Worx to The Hollywood Bug Guys. The twins joke that their tagline is, "Every time a house gets sprayed, an artist gets paid!"
What sets the twins apart in the world of music is their new unique sound, which has been described as "Cold Play meeting Enya and the Beach Boys." Door-to-door pest control sales turned into mini-concerts early in their music career, and in 2010, they got their first break when they performed at a festival in Sun City Grand. That experience led to them becoming known as the "pied pipers of pest control" which ultimately led to auditioning for people like Simon Cowell.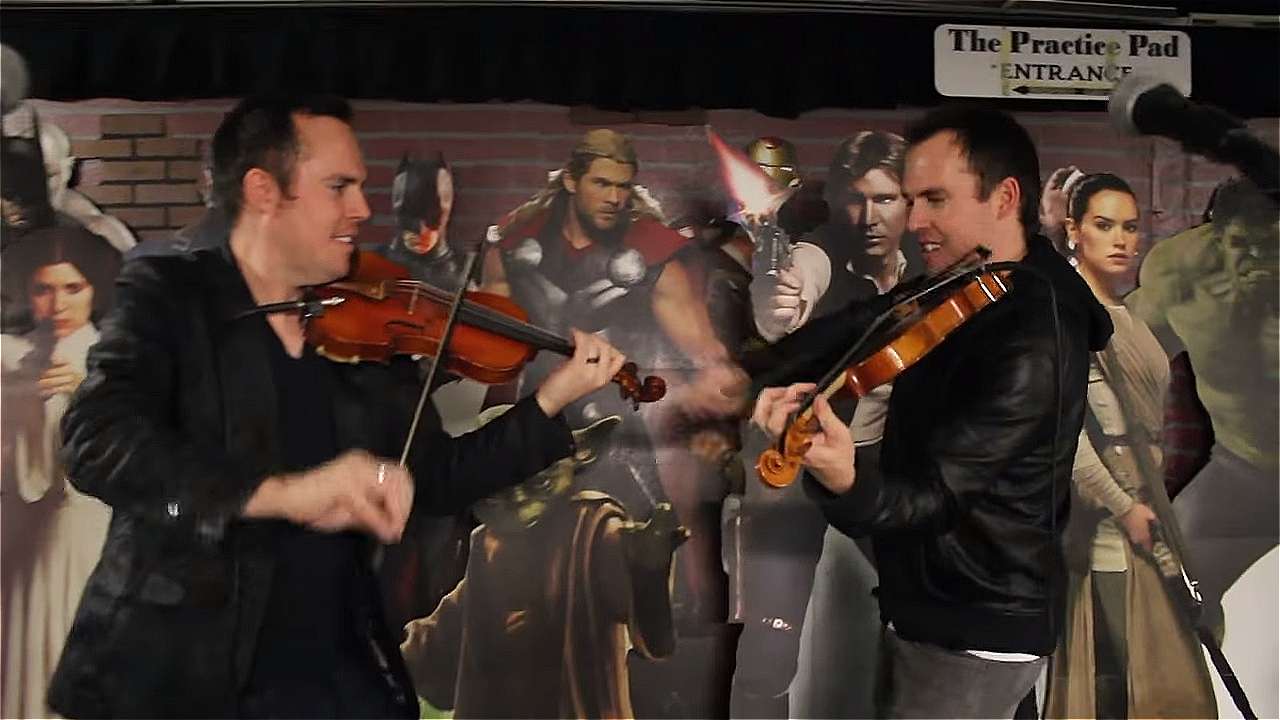 Jason and Jeffrey create and practice their music in a building that they purchased and lived in for over two years called the "Practice Pad." The building is an old music store that is furnished with theater lighting, lasers, fog machines, and many different instruments. They refer to the "Practice Pad" as their "viral venue" and it is also where they recorded a YouTube show. Jeffrey comments, "We would love to make more TV appearances as The Hollywood Bug Guys. . .. like we did for The Gong Show. We also would love to make high-quality music videos like our friend Lindsey Stirling, who we grew up with performing in the same orchestra program."
According to ReverbNation, "They are currently taking the music scene by storm by networking and working with some of the best producers and engineers in the world." According to Arizona Beehive.com, "They've attended the prestigious and well-connected Musicians Institute, and have received vocal coaching and artist development from top industry star markers." There are plans for an album and a reality television show about the pest control performers in the works, and the twins are optimistic about their chances for success in the music industry.
Around May 2013, Jason began dating his future wife, Esther Blackham. Jeffrey began dating Ashley Chapman, his future wife, shortly thereafter. The couples went on many double dates that summer. In January 2014, the Linford twins both proposed to their girlfriends at a Young Single Adult regional conference. Esther and Ashley were told that Jason and Jeffrey were performing at the event and had no idea the twins were going to propose until they were invited onstage during the performance. The twins performed one of their original songs, "Dreaming of You," and then proposed together. On 26 April 2014, they held a double wedding in Gilbert, Arizona. Today, Jason and Esther have two children, and Jeffrey and Ashley have a baby boy.