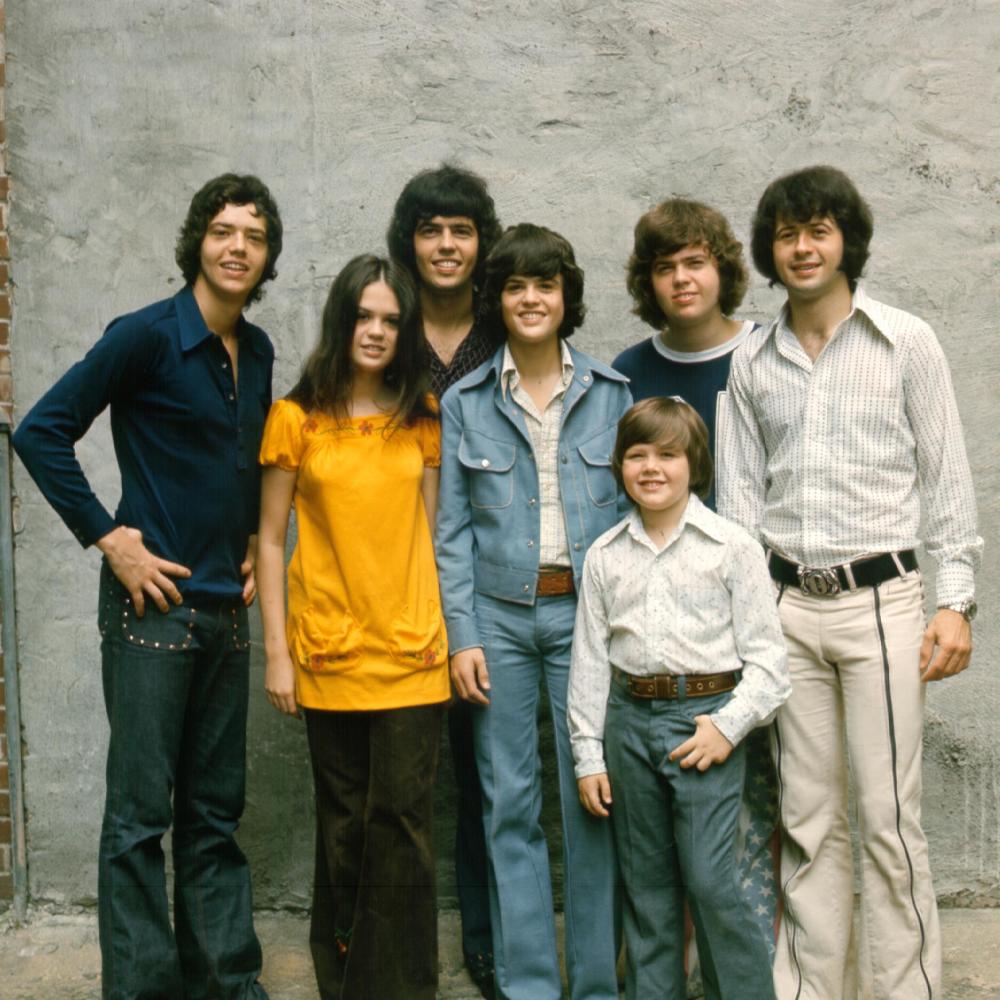 For more than half a century, the world-famous Osmonds have been entertaining audiences of all ages. From their first performances for Walt Disney at Disney Land to their weekly appearances on the Andy Williams Show to worldwide tours, appearances on their own produced television shows, and more, the name Osmond is one that is recognized by both young and old.
In celebration of their amazing, incredible lives, Jay Osmond, the drummer and one of the lead singers of the group, decided to take us on an incredible journey to yesteryear. Through his nostalgic jukebox musical, The Osmonds – A New Musical, Jay takes us back to where it all began in Ogden, Utah, and then takes us on a tour of the life of the Osmonds. His stage musical affords the audience the unique opportunity to travel back in time and relive the memories of days gone by — those days when the crowds went wild and could be heard screaming, "We want the Osmonds!"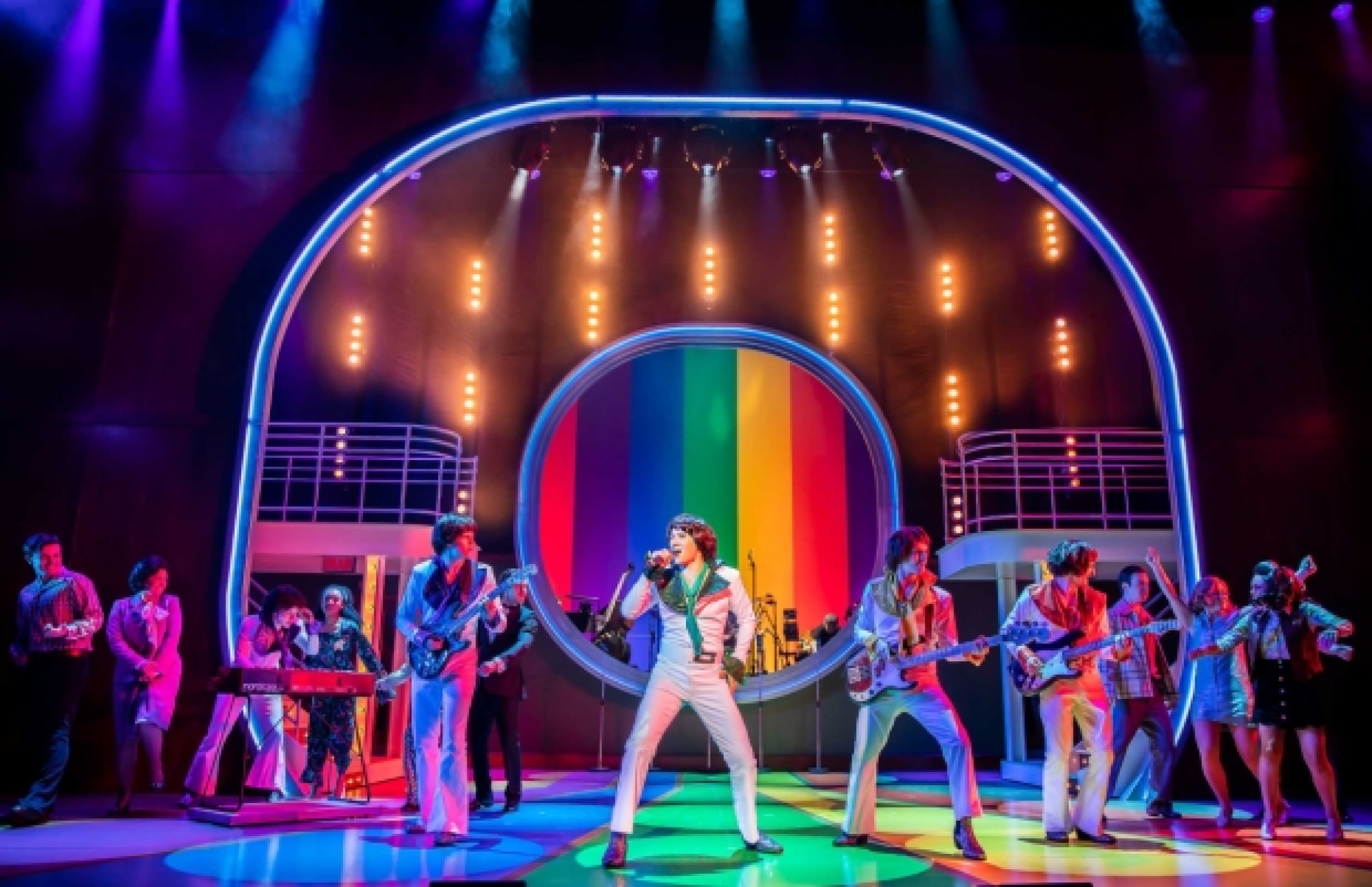 The Osmonds – A New Musical made its world premiere not on the West End or Broadway but in the form of a UK tour, which launched in February 2022. The musical, which tells the story of Alan, Wayne, Merrill, Jay, Donny, and Marie and other members of the family, reveals the hard cold reality that fame often has a hefty price tag. The audience gets a firsthand glimpse behind the scenes of everyday life for the Osmond family as they each strived to cope with their epoch-making rise to fame and all the vicissitudes of life that came with it. Their story is set to a soundtrack of hits from their careers both as solo performers and as a group and comprised of songs chosen from their huge music catalogue.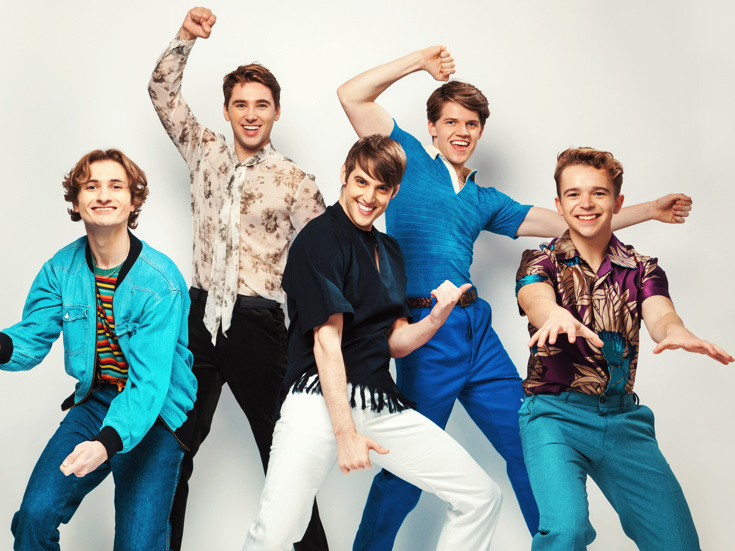 Alex Lodge plays Jay Osmond. Jamie Chatterton and Danny Nattrass play Alan and Wayne Osmond respectively. Ryan Anderson with his incredible vocals plays Merrill Osmond, and Donny Osmond is played by Joseph Peacock, with his understudy, Tristan Whincup, who usually has an ensemble role including a small part as Jimmy Osmond. It should be noted that Tristan is note-perfect in his challenging role as young Donny Osmond. All That Dazzles reports, "Together, the siblings had an authentic chemistry that bounced off the stage in all its harmless fun."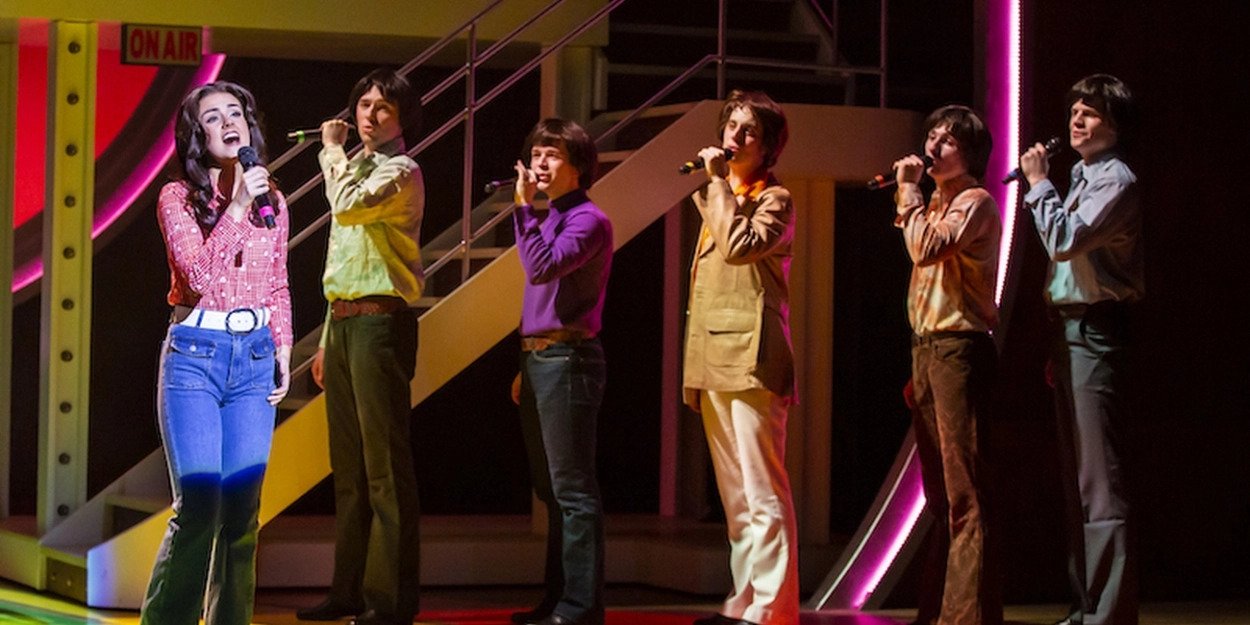 Georgia Lennon plays Marie Osmond and gives a stunning highlight performance of Marie's hit song, "Paper Roses." She also shines in scenes where she portrays Marie Osmond performing alongside her brother, Donny Osmond, on the Donny and Marie variety show.
The show would not be complete without including the people who got it all started — the parents, George Virl Osmond, Sr. and Olive May Davis Osmond — played by Charlie Allen and Nicola Bryan. Added to the mix is a revolving cast of talented young children who perfectly perform as the group when they first started.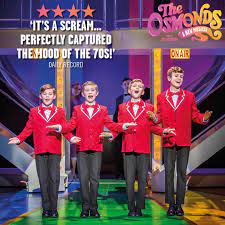 Osisan Salter gives an outstanding performance as young Donny Osmond, and Fraser Fowkes steals the show and hearts of the audience with his perfect rendition of little Jimmy Osmond, performing "Long Hair Lover from Liverpool."
Julian Bigg and Rich Morris arranged the classic songbook for the musical. Songs like the classic hits "Love Me for A Reason," "Crazy Horses," "It Takes Two," and "He Ain't Heavy, He's My Brother" are just a few of the songs retrieved from the Osmond's massive catalogue.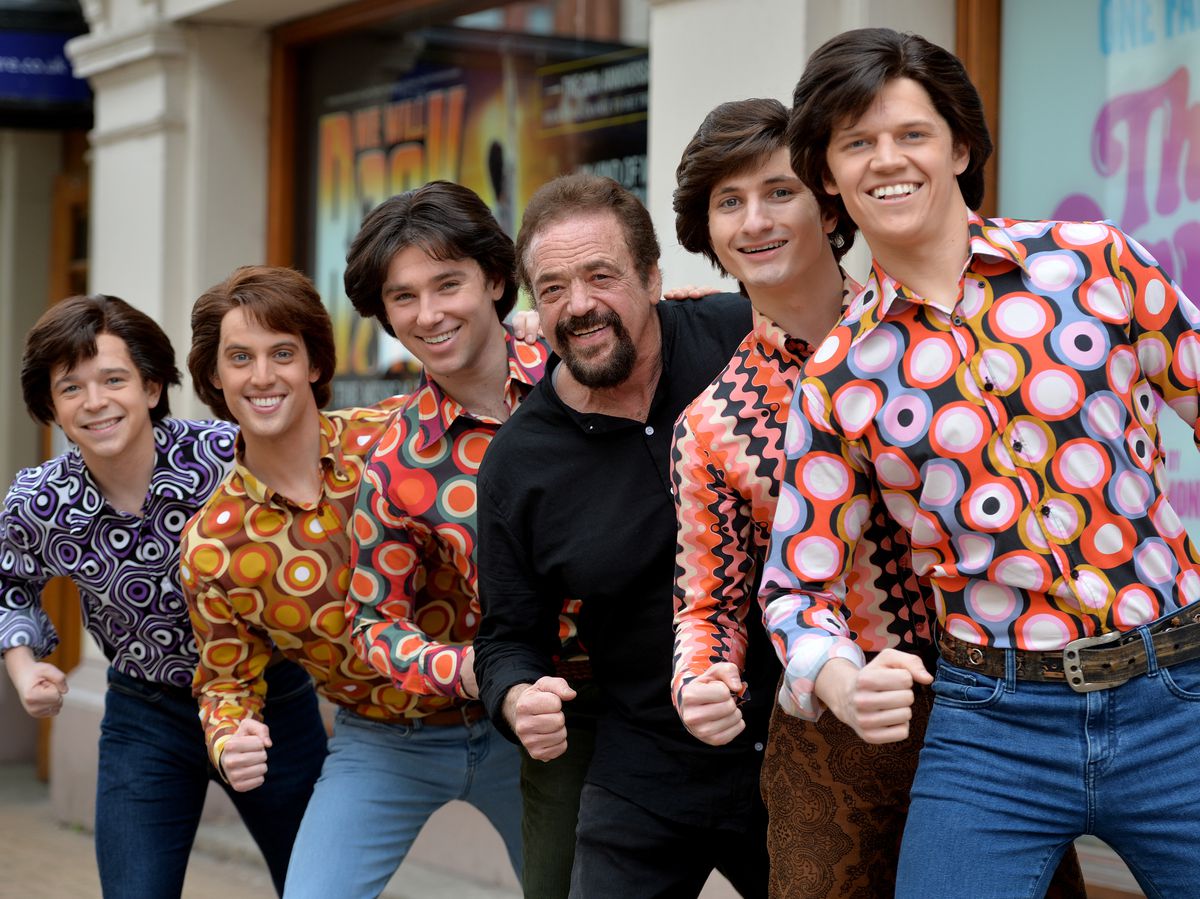 Andy Williams' 'Music to Watch Girls By' also gets a surprising appearance, while a beautiful sequence of 'I'll Be Home for Christmas' is full of festive cheer. Osmania sweeps the theatre as Ryan Anderson takes the lead on "The Proud One" and as act one closes with "Let Me In." And no one can soon forget the showstopping performance of "Puppy Love" from Tristan Whincup as Donny Osmond, which as All That Dazzles reports "reduced the audience of varying ages to a bunch of screaming teenagers."
All That Dazzles further reports, "One of the strongest elements must be the choreography and musical staging from Bill Deamer, which of course uses the brothers' original movement and brings it back to the stage for the 21st Century in what is some truly brilliant choreography. . .. A truly remarkable cast in a flawless production."
The Osmonds – A New Musical tours the UK with dates currently booking until December 2022. Further dates into 2023 are to be announced. Full dates and tickets from The Osmonds – A New Musical official website.