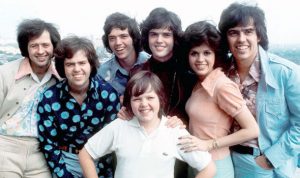 Olive Marie Osmond (Marie), the only daughter of the late George Virl Osmond, Sr. and Olive May Osmond (nee Davis), celebrated her 60th birthday on Sunday, 13 October 2019. Her brothers are Virl, Tom, Alan, Wayne, Merrill, Jay, Donny, and Jimmy. Her two oldest brothers, Virl and Tom, were both born deaf. 
According to her biography on her official website, "Marie Osmond has spent five iconic decades in the entertainment business performing as a successful singer, television performer and talk show host, dancer, actor, author, entrepreneur, philanthropist and public speaker. She has continued to maintain relevance, remaining an instantly recognizable figure across the globe." Her brothers, Alan, Wayne, Merrill, and Jay, the four original Osmond Brothers, were already famous when she made her national television debut on the Andy Williams Show at the age of 3 in 1963. She credits them for the start of her career in music.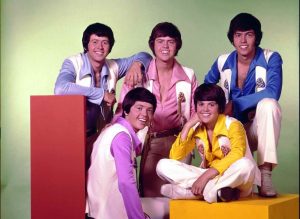 On Monday, 14 October 2019, Alan, Wayne, Merrill, and Jay all appeared on the CBS television show The Talk, which is co-hosted by none other than their sister, Marie Osmond. The four brothers who began their musical careers more than 60 years ago with their appearance as a barbershop quartet on The Andy Williams Show came together to honor Marie's birthday. They also performed one of their original songs on the show. The song is titled "The Final Chapter." The song was fitting for the occasion as their performance on the show was their final performance together, marking the end of an incredible era in music. It was no doubt a bittersweet moment for the brothers and Marie, as well as their brothers Donny and Jimmy who also appeared on the show.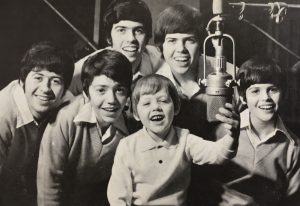 In addition to the Andy Williams Show, the Osmond Brothers also appeared regularly on the Jerry Lewis Show in 1969 but were anxious to transition into performing rock and roll. They shortened their name to The Osmonds, and with the help of Mike Curb, landed a record contract with MGM. Their first album, Osmonds, released in 1970. More albums followed, including Homemade (1971); Phase III, The Osmonds Live, and Crazy Horses (1972); The Plan (1973); and Love Me for a Reason (1974). Their last albums with MGM came in 1975, The Proud One and Around the World: Live in Concert. The first six albums were gold; the last three were silver. 
For more than half a century, the Osmond Brothers have graced worldwide audiences with their amazing musical talents. Their musical legacy will live on for many years to come. Although they may not be performing together on stage any longer, the world will not soon forget the amazing, incredible — Osmond Brothers!