This week proved to be a banner week for five music artists from The Church of Jesus Christ of Latter-day Saints who ranked in the top ten of the Billboard Classical Crossover Albums chart.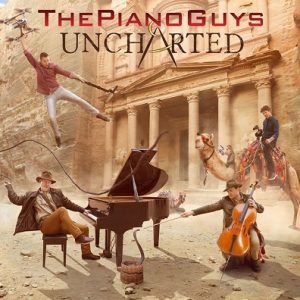 Holding steady at No. 1 for the sixth consecutive week is The Piano Guys with their 2016 hit album Uncharted. Including on the album are songs such as Coldplay's "A Sky Full of Stars" and well-known tunes from Disney's The Jungle Book. The medley from The Jungle Book was filmed at Chichén Itzá, the third Wonder of the World. According to Deseret News, in filming the video, the group was met with an entangling challenge – "to effectively blend the cacophony of Disney jazz, classical music, Mayan heritage, all while making it epic enough to be filmed in front of a massively historic, world-renowned stone temple!"
Fast on the heels of The Piano Guys is the amazing dancing violinist, Lindsey Stirling, with her 2016 album Brave Enough. Lindsey's father passed away from cancer in January 2017. Desert News reported, "Lindsey Stirling had an unforgettable night performing in Chile, where her dad, Stephen Stirling, served an LDS mission."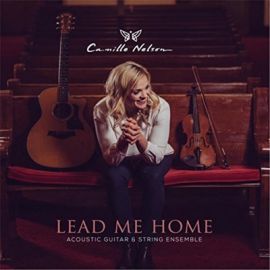 Stone Angel Music's newest artist, Camille Nelson, appeared at No. 8 on the Billboard Classical Crossover Albums chart with her debut full-length album Lead Me Home. The album was released on Friday, 18 August 2017. She collaborated with her brother, world-renowned cellist of The Piano Guys, Steven Sharp Nelson, on the album. Lead Me Home also spent time in the New Age category at No. 1 on iTunes and Amazon. Speaking about her album, Camille said, "Every single person played an integral part in this collaborative project and it's truly an album close to my heart. Integrating emotive, reminiscent, and peaceful melodies, I feel this album captures that genuine essence of what it means to be home."
Nathan Pacheco's album Higher appeared right under Camille's album. Nathan's album includes songs such as "Forever" and "Be Thou My Vision." With the passion of a poet, Nathan expresses his love of languages by writing lyrics in Italian, Portuguese, and Spanish.
On 12 May 2017, the Mormon Tabernacle Choir released their album Mormon Tabernacle Choir & Friends in celebration of 170 years of the choir performing. The album came in at No. 10 on the chart. Selections from the album include "Beauty and the Beast" with Angela Lansbury as well as "That Lonesome Road" with James Taylor. The Utah Symphony is also featured as the guest orchestra. Mack Wilberg, Music Director of the Mormon Tabernacle Choir, commented, "We have enjoyed the privilege of collaborating with some of the finest musical talents that are known the world over —not only in the sacred choral repertory for which the Choir is renowned – but in a diverse range of styles and genres, from rock and roll, pop, and Broadway, to classical vocal and instrumental."