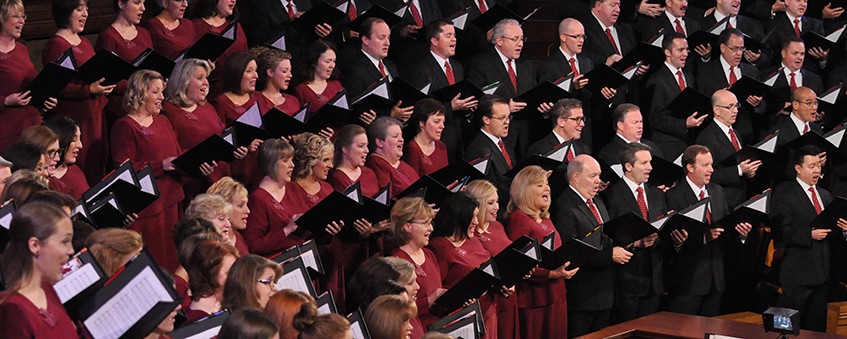 The world-famous Mormon Tabernacle Choir and Orchestra at Temple Square have announced the release date of 12 May 2017, for their newest album Mormon Tabernacle Choir and Friends. The recording will feature some of the world's top artists, including James Taylor, Sting, Yo-Yo Ma, David Foster, Angela Lansbury, Amy Grant, Santino Fontana, Renée Fleming, Brian Stokes Mitchell, Sissel, Bryn Terfel and The King's Singers. The Utah Symphony is also featured as the guest orchestra. The phenomenal album is currently available for preorder on iTunes and Amazon.
Mack Wilberg, music director of the Mormon Tabernacle Choir, commented, "We have enjoyed the privilege of collaborating with some of the finest musical talents that are known the world over —not only in the sacred choral repertory for which the Choir is renowned – but in a diverse range of styles and genres, from rock and roll, pop, and Broadway, to classical vocal and instrumental." He further stated, "Special care went into choosing each of the songs for this new album. This album highlights some of the most unforgettable musical moments in the recent history of the Choir, featuring guest artists that are considered dear friends, and we couldn't be more pleased with the [final] outcome."
The 20,000 seat Conference Center on Temple Square in Salt Lake City, Utah, serves as the venue for many of the performances. However, included in the compilation is a performance of "Fragile" with Sting, Yo-Yo Ma, and the Utah Symphony at the 2002 Winter Olympic Games Opening Ceremonies. Four new tracks were specially created for the new album, including recordings with Amy Grant, Santino Fontana, Renée Fleming, and The King's Singers.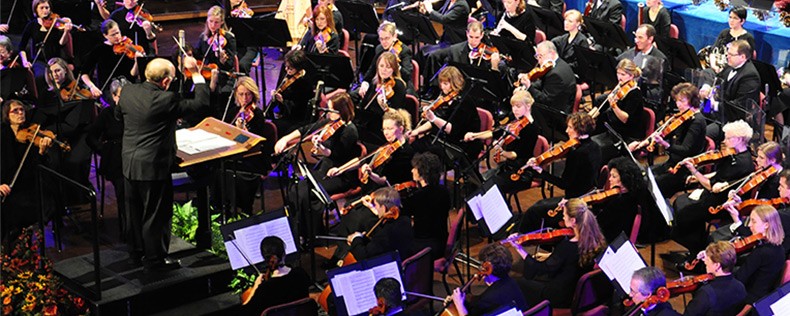 The iconic Mormon Tabernacle Choir has been called "America's Choir" by U.S. presidents and citizens alike. The Choir is comprised of 360 members, all of whom are volunteers. The Choir has performed at World's Fairs and expositions, in acclaimed concert halls from Australia and Europe to Asia and the Middle East, on television broadcasts, and at the inaugurations of seven U.S. presidents beginning with its first for President Lyndon B. Johnson in 1965 (and most recently at the inauguration of Donald J. Trump). They also have a YouTube channel and a Facebook page and can be found on other social media channels such as Twitter, Google+, Instagram, and Pinterest. Performing for 170 years, the Mormon Tabernacle Choir has an impressive list of accolades, including a Grammy Award, 2 platinum and 5 gold albums, 3 Emmy Awards, and the National Medal of the Arts.
The Orchestra at Temple Square is a 150-member, all-volunteer symphony orchestra organized in 1999 to perform and accompany the musical ensembles of the Mormon Tabernacle Choir.  Together, the Choir and the Orchestra have gained a recognizable presence in the world of music.