Peter Hollens is a familiar YouTube sensation who collaborates with many different artists, including LDS artists, to produce some amazing music videos. He has also performed solo, as well as, with his wife, Evynne, in his incredible music videos. All the sounds in his videos are created with the human voice. His YouTube channel has over 1.5 million subscribers, and his videos have been viewed more than 218 million times.
Tiffany Alvord also has a huge YouTube following that has launched her to greater success than many more recognizable names in the music business. Since 14 April 2008, her YouTube channel has amassed over 2.9 million subscribers and more than 595 million views. She is an original singer/songwriter, singing and playing the guitar and performing for both national and international audiences. She rose to fame by recording covers and posting them on YouTube.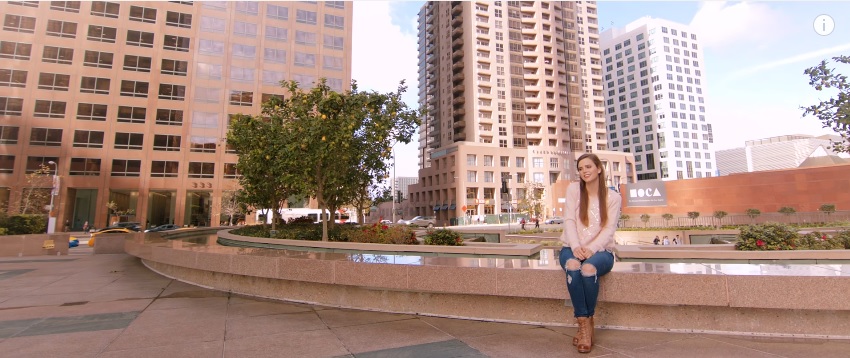 In a new music video published on each of their YouTube channels on 16 January 2017, Peter and Tiffany join their melodious voices to recreate that extraordinary moment from the classic film An American Tail when two of the main characters, Fievel and Tanya, sing the song "Somewhere Out There." The song, written by James Horner, Barry Mann, and Cynthia Weil, became a hit single performed by singers Linda Ronstadt and James Ingram.
An American Tail is a 1986 American animated musical adventure drama film directed by Don Bluth and produced by Sullivan Bluth Studios and Amblin Entertainment. The movie was released on 21 November 1986 and became the highest-grossing non-Disney animated film at the time. It tells the story of Fievel Mousekewitz and his family, a Russian-Jewish family of mice who live with a human family named Moskowitz, as they emigrate from Shostka, Russia, in 1885 to the United States for freedom. In Hamburg, Germany, the Mousekewitzes board a tramp steamer headed for America. During a thunderstorm, Fievel suddenly finds himself separated from his family and washed overboard. Thinking that he has died, they proceed to New York City as planned, though they become depressed at his loss, leaving Fievel to find a way to reunite with them.
The lyrics of "Somewhere Out There" convey the love felt by two people separated by vast distances but heralded by the belief that their love will eventually reunite them to be with each other once again. The fictional characters singing "Somewhere Out There" in the film, Fievel and Tanya Mousekewitz, are brother and sister, and the song suggests their familial love for one another.