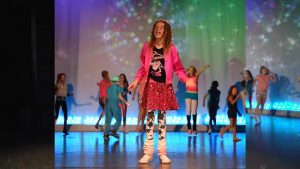 12-year-old YouTuber, One Voice Children's Choir soprano, and Barlow Ballerina, Reese Oliveira from Utah, rings in the New Year with a fun music video cover for the song "Xanadu" by Olivia Newton John. The video was released on her YouTube channel on 1 January 2018 and as of 3 January 2018, it has already garnered almost 3,000 views.
In the video, Reese dances and sings. She is accompanied by the 2017 Barlow Arts Conservatory Musical Theater Company with the additional vocal talent of Brynnley Seipert and Devree Roberts. Also included in the video are Ms. Evelyn Grace Bull, the younger sister of Lyza Bull, and Reese's younger sister Rylie. Throughout the amazing video we see the performers transform into different characters as they dance around and enter the fantasy world known as Xanadu.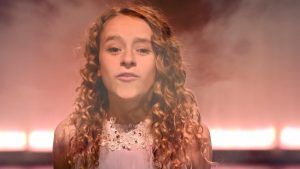 Xanadu is a 1980 American romantic musical fantasy film written by Richard Christian Danus and Marc Reid Rubel and directed by Robert Greenwald. The film stars Olivia Newton-John, Gene Kelly and Michael Beck, and features music by Newton-John, Electric Light Orchestra, Cliff Richard and The Tubes, with animation by Don Bluth. The film's plot was inspired by the 1947 film Down to Earth. Although the film was a box office flop, the title track (by Newton-John and Electric Light Orchestra) reached number one in the United Kingdom and several other countries around the world.
Reese Oliveira is a member of The Church of Jesus Christ of Latter-day Saints. She is the oldest of five kids in her family. She has trained in both vocal technique and dance at Center Stage (Orem, Utah) and On Broadway Academy (American Fork, Utah). She also loves to sing and perform in live theater. In her spare time, she enjoys learning how to decorate cakes, reading books, playing the guitar, and creating music videos for her YouTube channel.