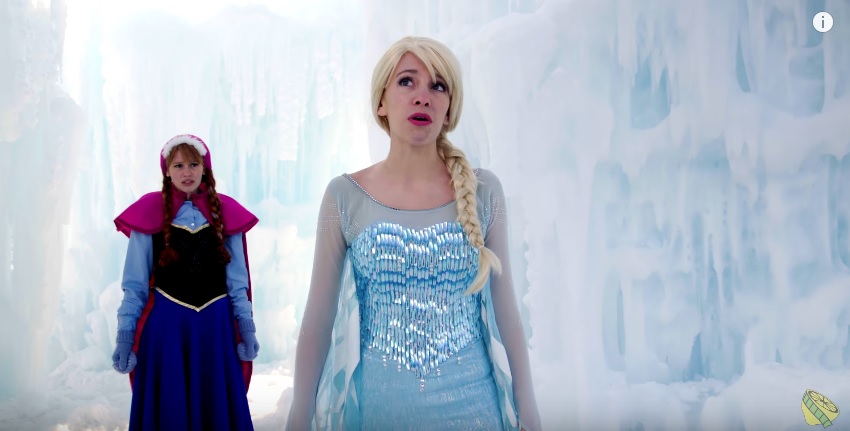 The amazing group Working With Lemons is well known for bringing Disney characters to life in their enchanting videos. In their most recent video published on their YouTube channel on 27 January 2017, Elsa the Ice Princess comes to life in their live version of "First Time in Forever (Reprise)" from Disney's Frozen.
"Frozen," the 53rd Disney animated feature film, is an American 3D computer-animated musical fantasy produced by Walt Disney Animation Studios and released by Walt Disney Pictures in 2013. The film was inspired by Hans Christian Andersen's fairy tale "The Snow Queen" and tells the story of a fearless princess who sets off on an epic journey alongside a rugged iceman, his loyal pet reindeer, and a naïve snowman to find her estranged sister whose icy powers have inadvertently trapped the kingdom in eternal winter.
Working With Lemons filmed the video inside a real ice castle. This not only adds to the overall effect but also adds dimension to the magical story that is being told of Anna going to see Elsa for the first time since the forever winter storm has taken over Arendelle.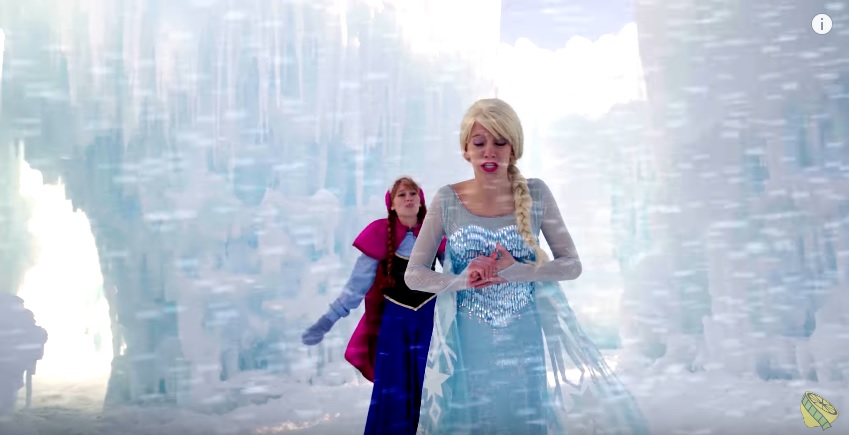 The beautiful voices of Camrey and Ari Bagley splendidly capture the emotions of two people who were once close in childhood but now seem so far apart. Although Anna wants to rekindle the bond that once existed between them, Elsa is afraid and begs Anna to return to the life that she knows. However, Anna is relentless and fearless in her determination to reconnect with her sister and save both her kingdom and her family. Both Camrey and Ari Bagley are dynamic in their roles which add to the magic that makes the scene so true to life.
If you have never heard of Working With Lemons or have never seen any of their excellent videos, take a look at their incredible YouTube channel which as of early February 2017, has amassed over 1 million subscribers and more than 924 million video views. You can also visit their official website to learn more about them.