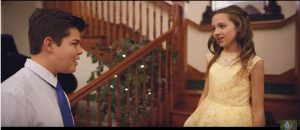 The clock is counting down as the anticipated day when the enchanted love story of Beauty and the Beast will appear on the big screen in theaters across the nation draws near. On 17 March 2017, people of all ages will line up at box offices to get their tickets to see this captivating novella come to life.
In the interim, several musicians and singers have created stunning renditions of the favored theme song, "Beauty and the Beast" – a song written by lyricist Howard Ashman and composer Alan Menken for Walt Disney Pictures' 30th animated feature film Beauty and the Beast (1991).
Among those performing their awe-inspiring cover of the song are 15-year-old Matthew Edward Caldwell and 11-year-old Kenya Elizabeth Clark. They are both members of the One Voice Children's Choir and are blessed with the amazing gift of music. Their extraordinary performance was captured on video and released on YouTube on 24 February 2017.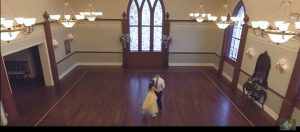 What is especially appealing about Matthew and Kenya's performance is that they seem to capture the emotion and beauty of the original song. Their youthfulness and gracefulness as they share a dance together help to recapture the magical moments that left audiences awestruck many years ago when the original film was first shown. A viewer of the video commented in part, "I think that the Disney Company should have chosen you [Matthew] and Kenya for this song."
Kenya and Matthew are members of The Church of Jesus Christ of Latter-day Saints. Matthew's genre of music is Pop. He enjoys recording music and has done multiple projects including recording a song with Sony for the new Swan Princess movie. He has also had some great opportunities from singing in the Vocal Sport Competition. Because of Vocal Sport, he has also had the opportunity to showcase his talents in other venues. Kenya has been a member of the One Voice Children's Choir since February 2015. She has performed as both a soloist and as a choir member on many stages and venues and is featured in numerous music videos. Not only does she sing, but she also plays the piano. Her future includes becoming a part of the theater at some point in her musical career.
Latter-day Saint Musicians invites you to watch this delightful video and embrace the wonder of love as told in the timeless story of Beauty and the Beast.