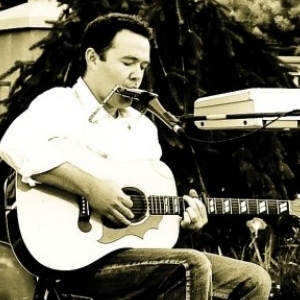 Andy Shelton has the acoustic thing down.  Some compare his sound to that of John Mayer.  However, Andy's music is unique and homegrown.  It's not a carbon-copy of any other artist in the music industry.  There's just something about the acoustic guitar and harmonica that make for a good time.  And, in Andy's case, his songwriting adds to the originality and purity of his work.
He has been given several prominant awards, such as Honor awards in the Billboard songwriting contest and the Great American Song Contest, Editor's Pick on cdbaby.com, and he was the #1 folk artist on onstage.com.  Andy was also nominated for Best of State in Utah, featured on iTunes' Acoustic Long Island podcast (#1 acoustic podcast), featured on the compilation album A Father's Love, and featured several times on TV.  Andy's songs were heralded as "possibly the best written music in the state" by Event News Weekly.
Andy has performed for huge audiences at the 2002 Winter Olympic Games, the Provo Freedom Festival, and the Egyptian Theater in Park City, Utah.