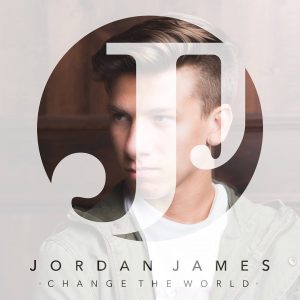 Jordan James Pinkston (his stage name is Jordan James), an 18-year-old Acoustic, Soul-Pop singer-songwriter, and pianist from Utah, released the music video for his debut single, an original song called "Change the World," on his YouTube channel on 24 August 2017. Since then, his dynamic, upbeat video has been viewed 1,782 times on YouTube and 47,000 times on Facebook. He has also released a second single called "One and Only Me."
The music video for "Change the World" shows different ways that each of us can change the world in even small ways – from being an encouragement to a friend who is possibly going through a tough time to volunteering to help others in need through donations and other kind acts of service. The point that the video drives home is that whatever we can do to make even a small change in the world matters.
Jordan's song "Change the World" became the theme song for the "I Am Draper City Day" service day. He also performed the song at the swearing-in of Draper's newly-elected Mayor, Troy Walker, at Draper City Hall on Monday, 8 January 2018.
Jordan James was born in Cleveland, Ohio, and raised in North Bend, Washington, a suburb of Seattle. He started playing the piano at the age of 6 and took lessons up until he was 15 when he started pursuing writing songs on the piano. With a passion for playing basketball, it wasn't until after his sophomore year of high school that he decided that he wanted to become a full-time musician. With the release of his first two singles, he hopes to eventually release an EP of his music.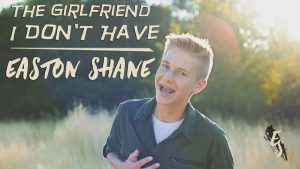 On Friday, 2 February 2018, Jordan James will be appearing in concert with guest artist, Easton Shane Christensen (his stage name is Easton Shane), at MusicCon at the Salt Palace Convention Center Acoustic Stage in Salt Lake City Utah. They are scheduled to perform at 11:30 am MST.
Easton Shane is a 14-year-old singer, songwriter, and guitarist. He is also a member of the world-renowned One Voice Children's Choir under the direction of Masa Fukuda, a member of Nik Day Studios, has performed with Caleb Chapman's Soundhouse, under the direction of Caleb Chapman, the President of Jazz Education Network, and toured as an ambassador for the United States to Normandy, France, in 2017 as part of their D-Day celebrations. He recently released his first EP titled Roll with It which he wrote, arranged, and produced himself under the direction of LDS producer and Radio Host of Soft Sunday Sounds, Greg Hansen. His music video, an original song from his EP, called "The Girlfriend I Don't Have," was published on his YouTube channel on 9 October 2017. Easton also has a band called BEKM.
Both Jordan James and Easton Shane are set to "Change the World" through their dynamic music. Be sure to follow their social media channels to be a part of their exciting musical journey and to know when they are releasing new music.