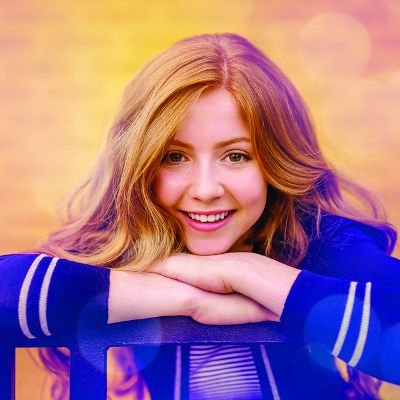 Lexi Mae Walker, a member of The Church of Jesus Christ of Latter-day Saints, is a 16-year-old vocalist who captivates audiences with her powerful angelic voice. She was born in Walnut Creek, California, on 31 March 2002. She has five siblings. She did not take vocal lessons until 2013 (with Tricia Swanson), but has always been surrounded by music and loves to sing. She attributes a big part of her musical inspiration to her grandmother who was a public-school music teacher for 30 years and worked with her in family settings.
In early 2014, at the age of 11, she became a YouTube viral sensation playing the lead role of Elsa, a character from Disney's animated smash hit Frozen, in Alex Boyé's Africanized tribal cover of the popular song "Let It Go." The video received almost half a million views in its first day on YouTube. As of mid-November 2018, it has garnered more than 99 million views. Lexi connected with Boyé through Masa Fukuda, the Director of the One Voice Children's Choir – a choir which is comprised of 140 children ages 4 to 18 who reside in northern Utah along the Wasatch Front. Lexi is a member of the choir. The choir is also featured in the video. Fukuda told Boyé, "You've got to take a listen to this girl. She's a little Beyoncé, but more, and I think you will enjoy getting to know her." The video was filmed in Midway, Utah, at the Midway Town Square Ice Castle.
More than 78,000 people have subscribed to Lexi's YouTube channel and her videos have been viewed over 14 billion times. After winning the fifth-annual Canyons Idol Vocal Competition in 2013, she sang the National Anthem at a Real Salt Lake soccer game, leaving her audience awestruck. Some of her other notable performances include USANA's 2013 International Convention, the Assembly Hall on Temple Square in Salt Lake City, Utah, the "We Are Hope" concert at the Conference Center in Salt Lake City, Utah, and the Stadium of Fire in Provo, Utah.
On 26 February 2014, Lexi was featured on ABC's Good Morning America during a live sing-along of "Let It Go" in Times Square. Two other soloists joined Idina Menzel (the voice of Frozen's character Elsa) in singing the song, backed by the New York City Children's Chorus. She was also invited to be the first guest performer at the children's music competition in Japan, held 1 March 2014. In June 2014, she performed at Mitt Romney's Park City summit. In October 2014, she performed with David Archuleta to benefit Rising Star Outreach, an organization that provides medical and educational aid in leprosy colonies. In December 2014, she produced a Christmas music video. She has also performed at the Beijing International Film Festival, Carnegie Hall, the Kennedy Center, and Radio City Music Hall. And, in January 2017, 14-year-old Lexi Mae Walker once again wowed her audience with her stunning performance of "I Hope You Dance" at the Inaugural Freedom Ball 2017.
Lexi has graced the stage of Good Morning America, America's Got Talent, the Queen Latifah Show, and Beijing TV. In her brief time in the music business, she has had the privilege of performing with Alex Boyé, The Piano Guys, Lindsey Stirling, David Archuleta, Jenny Oaks Baker, and Kristen Chenoweth. Of all her amazing accomplishments, thus far, the pièce de résistance is her 2015 signing with Sony Music Masterworks imprint, Portrait Records, joining the ranks of such highly-acclaimed artists as The Piano Guys and Dolly Parton.
Based in Cottonwood Heights, Utah, Lexi has toured Japan, China, and the East Coast. She has commented, "Having fun is [the] success. As long as you're doing the things you love, you're going to be successful. Mostly, I just feel really lucky and I'm really grateful that I get to have this opportunity!"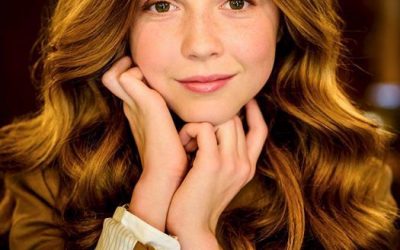 At the young age of 11, Lexi Mae Walker became a YouTube sensation, starring as Elsa in Alex Boyé's Africanized tribal cover video of Disney's smash hit song "Let it Go" from the movie Frozen. Now, at just 17 years of age, the young Latter-day Saint has had the honor...