Linda Swenson Margetts is one of five organists at the Mormon Tabernacle in Salt Lake City, Utah (1984 to present). Her responsibilities include playing daily 30-minute organ recitals in the Tabernacle and Conference Center along with her fellow organists, accompanying and working with the Mormon Tabernacle Choir, Temple Square Chorale, and Bells on Temple Square, teaching music theory in the three-month Choir training school conducted twice each year for new entrants to the Choir and as in-service for current Choir members, and participating in the broadcast of Music and the Spoken Word.
Linda brings an impressive list of accomplishments to her role as Tabernacle Organist. She has been a member of the music faculty at Utah State University. She is an Adjunct Assistant Professor at the University of Utah (1999 to present) where she teaches organ performance majors and is the coordinator of a group organ program. She has lectured at the Church Music Workshop at Brigham Young University annually for 21 years. She has performed recitals throughout the United States and Canada as well as in such international venues as Vienna and Jerusalem. And she has served as an organ judge and held leadership positions in state and local chapters of the American Guild of Organists.
Linda Margetts attended Brigham Young University (BYU) in Provo, Utah, where she earned a Bachelor Degree in Music in 1970, a Master Degree in Music Performance in 1993, and studied under Dr. Parley Belnap. She also earned a Ph.D. in Music Composition from the University of Utah.
She is a Fellow of the American Guild of Organists (AGO). She currently serves as Counselor for Education, Region IX for the AGO. She served two years as Dean of the Salt Lake chapter of the guild and five years as the State Chairman for Utah. She has been active as an organ judge for guild certification and has judged organists on four different occasions for the Utah State Fair competition. She is active as a recitalist and served on the organ selection committee for the Lively-Fulcher organ in the new Libby Gardner Recital Hall on the University of Utah campus. Her past service in the AGO includes Dean and State Chairman positions.
Linda and her husband, Bert, are the parents of six children.
Tabernacle organist's invitation to Lutheran music minister leads to concert performance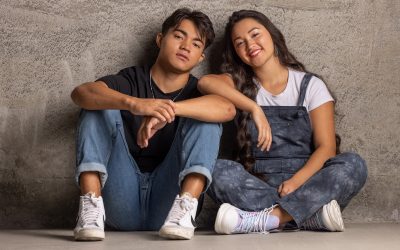 Utah siblings Ammon (19) and Liahona (18) Olayan whose heritage is rooted in Hawaii, are the two oldest of nine siblings. In addition to writing music and singing, Liahona is a self-trained pianist and Ammon plays guitar and ukulele. Ammon is also a Brigham Young...