Michael Ballam has been a successful classical singer for four decades, appearing on every continent, including command performances in the Vatican and the White House.
At the age of 24, Mr. Ballam became the youngest recipient of the degree of Doctor of Music with Distinction in the history of the prestigious Indiana University. An accomplished pianist and oboist, he is the Founder and General Director of the Utah Festival Opera, which is fast becoming one of the nation's major Opera Festivals. Professor of Music for the past 24 years at Utah State University, he has also been a faculty member at Indiana University, The Music Academy of the West, University of Utah, Brigham Young University (where he was awarded the Teaching Award in Continuing Education in 1992) and guest lecturer at Stanford, Yale, BYU Idaho, Catholic University and Manhattan School of Music (official website).
The composer of many successful songs, Michael's list of accolades and awards goes on and on. He has 40 publications and recordings in international distribution.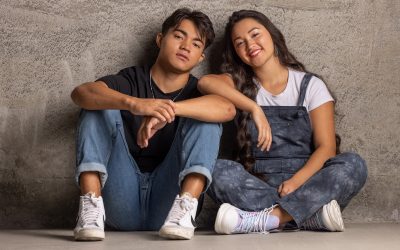 Utah siblings Ammon (19) and Liahona (18) Olayan whose heritage is rooted in Hawaii, are the two oldest of nine siblings. In addition to writing music and singing, Liahona is a self-trained pianist and Ammon plays guitar and ukulele. Ammon is also a Brigham Young...