The Savior of the World, so popular in Salt Lake City, was performed in Spanish.  Over 4.5 million Spanish-speaking people are members of The Church of Jesus Christ of Latter-Day Saints.  There were 120 cast members who performed the musical production, which tells of Jesus Christ's birth and resurrection.
To read more about El Salvador del Mundo, click here.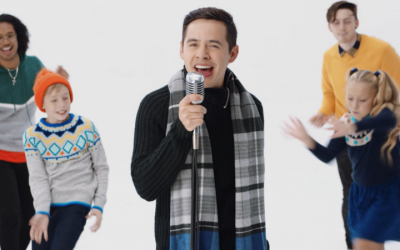 Christmastime. That wonderful, magical, whimsical time of year. The time of year when hearts are aglow, people tend to be a bit kinder, and holiday greetings permeate the air. It is the season for holly trees and mistletoe. It is a season when carolers and choirs sing...